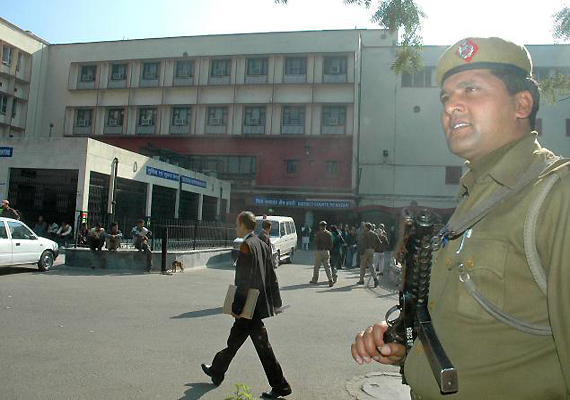 New Delhi, Aug 28:  The city government today expressed before the Delhi High Court its unwillingness to amend the Court Fee (Delhi Amendment) Act, 2012 and roll back the ten-fold hike in the court fees.
The Delhi government's Standing Counsel (Civil) Najmi Waziri told a bench of acting Chief Justice A K Sikri and Rajiv Sahai Endlaw that "the legislation is a valid one and it cannot be altered at the moment."
He, however, added that "if any representation comes from lawyers' body, the government would discuss it during the ensuing assembly session."
The lawyers' body, however, contended before the bench that no meeting or discussion was held by the government over the issue despite the court's suggestion to resolve the issue.
The bench subsequently fixed September 10 to hear final arguments on the Delhi High Court Bar Association's (DHCBA) plea "to declare the Court Fee (Delhi Amendment) Act, 2012, as void, ultra vires and unconstitutional as it is in the nature of collecting revenue and beyond the competence of the state legislature."
The Delhi government had recently decided to effect a ten-fold hike in court fees, which is estimated to result in an annual revenue of around Rs 450 crore for the government.
On the last date of hearing, the court had stayed the operation of the Court Fee (Delhi Amendment) Act, 2012 and had referred to the contents of a letter written by Delhi Revenue Minister A K Walia to the lawyers' body that the government was willing to resolve the issue by holding discussions with all stakeholders.
The court had also observed that certain provisions in the new law are not rational and can be questioned.
"But right now we are not on that. We are simply asking you to hold discussions to resolve the issue at the earliest in the light of the letter written by the minister to the Coordination Council of All Bar Associations in Delhi," it had added.
The trial court lawyers had on August 6 abstained from work and then had gone on a hunger strike on August 7 to protest against the city government's decision to raise the court fees.
The lawyers had said the government should roll back the hike as it would increase the burden on common litigants.
The Delhi revenue minister had earlier said the court fees in the city were last hiked in 1958 by the Punjab government and the Punjab government order had been extended to Delhi and they have continued till date in the national capital.