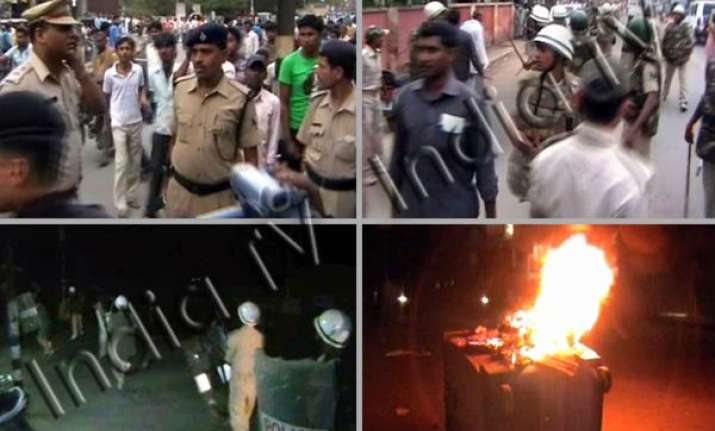 Gaya (Bihar), Apr 22 : The  death of a disabled youth in custody triggered mob frenzy  on Thursday night as a vehicle was torched at the civil lines police station in Bihar's Gaya town.

Police had to baton charge to quell the mob.

Senior Superintendent of Police Binay Kumar said police had arrested the 22-year-old youth from Devisthan Mohalla in connection with a theft case and brought him to the civil lines where he was kept in lock up.

The youth died later in the day inside the lockup. As news spread, a 1000-strong mob gathered near the police station and started pelting stones.

A section of the mob torched  the District Transport Officer's jeep parked in front  of the police station and as the situation threatened to spin out of control, police baton charged the crowd. No one was seriously injured, police claimed.