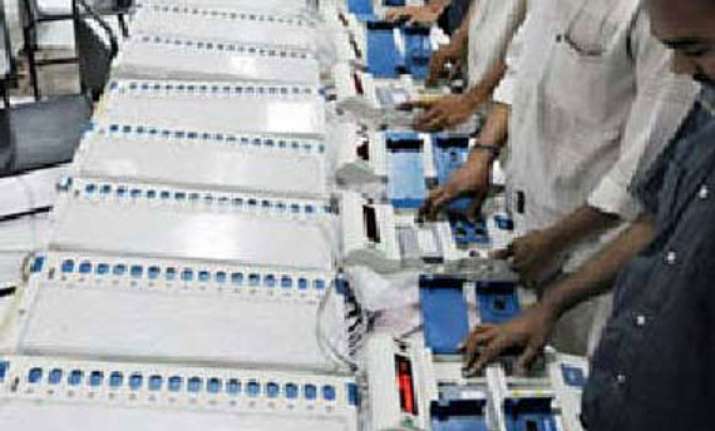 New Delhi: Counting of votes, the grand finale in the nine-phased Lok Sabha elections, began today across the country.
Election Commission said the counting exercise to be held at 989 counting centres is likely to be completed by 4 PM and trends will start emerging by 9.30 AM.  By noon, a final picture could emerge on who would be the major players in the 16th Lok Sabha.
Of 989 counting centres, maximum are in AP at 168 followed by 98 in West Bengal, 76 in UP, 64 in Odisha, 51 in Assam and 48 in Maharashtra.
Ahead of the counting of votes, Chief Election Commissioner V S Sampath had said yesterday that the large voter turnout was a result of "good" electoral rolls prepared by the poll authorities across the country.  
He had said that "a lots of steps have been taken to ensure that those eligible to vote find their names in the electoral lists."
The exercise to add fresh voters was carried out even days before the first phase of polling was held on April 7.  
8,251 candidates, including top guns Narendra Modi, Sonia Gandhi, Rahul Gandhi and Arvind Kejriwal were in the fray, in the largest-ever electoral exercise held in Indian history.
While national parties—Congress, BJP, BSP, CPI, CPI (M) and NCP—fielded a total of 1,591 candidates, the 47 state parties fielded 529 candidates.