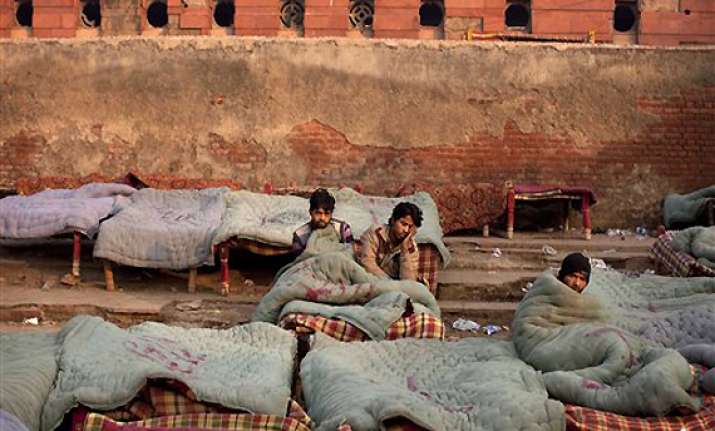 New Delhi, Dec 15: Mercury slipped further in the capital today with the mimimum temperature recorded below six degree Celsius to make it the coldest day of the season.

The minimum was recorded three degrees below normal at 5.9 degree Celsius as against yesterday's 6.4 degree C, while the maximum was at 22.2 degree C, one degree below normal, compared to 22.4 degree C the previous day. The mercury has shown a downward trend in the past couple of days.

The weatherman has predicted a clear day tomorrow but said the Capital may witness mist or shallow fog in the morning.

The maximum temperature would be around 22 degrees Celsius and the minimum six degrees C.

In December last year, the minimum had come down to 5.2 degrees Celsius on the 22nd of the month.

In the past decade, the lowest minimum for the month was recorded on December 12, 2005 when the mercury recorded 3.3 degrees Celsius while the highest maximum was 28.4 degrees on December 15, 2003.

The record for the lowest minimum for the month of December is 1.1 degree Celsius recorded on the 26th of the month in 1945 and the highest maximum was 29.3 degrees on third of the month in 1987.

Cold wave further intensified in Punjab and Haryana today with mercury dropping by up to five degrees below normal and fog engulfing several parts of the region.

Amritsar remained the coldest place at 2.2 deg C. and Chandigarh had a low of 5.4 deg C, dipping by 2 notches below normal, Met office here said.

In Haryana, Hisar saw the sharpest decline in mercury--5 degrees and settled at 2.6 deg C. Karnal and Ambala had a minimum of 5.2 deg C and 3.8 deg C respectively.  Ludhiana and Patiala recorded minimum temperature of 4.2 deg C and 4.8 deg C respectively.

Met in its forecast said days will be sunny while foggy conditions will prevail in morning and evening.