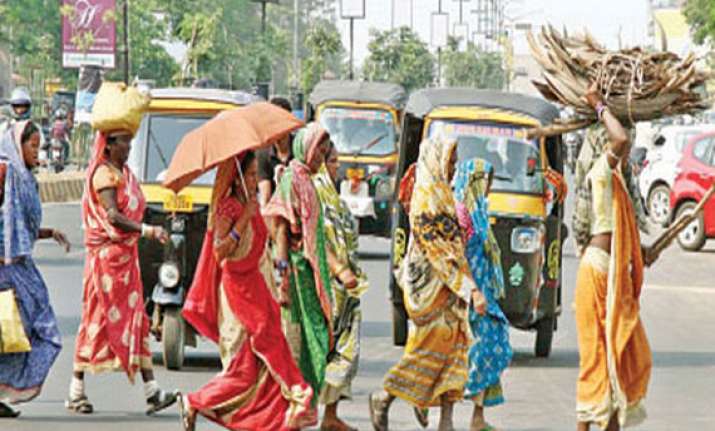 Bhubaneswar: Large parts of coastal Odisha are reeling under heat wave for the past two days, with the mercury soaring above 40 deg Celsius in Bhubaneswar.
The state capital recorded the maximum temperature of 41.3 deg Celsius on Friday, with local residents using umbrellas to protect themselves from the blistering heat of the sun.
Western Odisha also reeled under heat wave with maximum temperature in Titilagarh touching 41 deg Celcisus and Angul touching 40.3 deg C.
Sarat Sahu, local met department director, said: "This situation is likely to continue for a week. There is a possibility of increase of one or two degrees, but there is no possibility of any temperature drop. The reason for the heat wave is the clear sky condition and absence of sea breeze for some days."