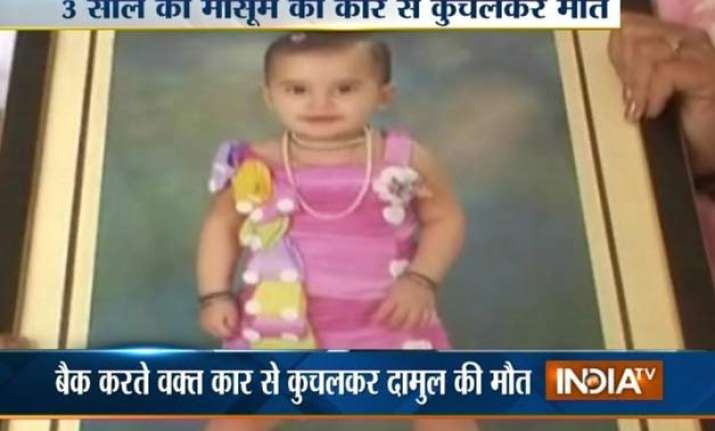 Ludhiana: In a tragic incident, a three-and-a-half-year-old girl was crushed to death by a car due to the negligence of driver in Kitchlu Nagar of Ludhiana.
Damul, daughter of deaf and dumb couple -- Vikram and Shivani Malhotra -- was run over by a Honda City car when she playing with her cousin on a street here. The incident took place on Thursday evening when car was moving in reverse direction.
Parent's of the victim demanded immediate arrest and stringent punishment for the accused driver.
The CCTV footage showed the driver, identified as Ramesh, who was reportedly drunk, drove in the reverse gear for nearly 100 metres and crushed the child.
The girl was ran over by car twice - first by back wheel and then by front wheel.
Some local residents rushed to rescue Damul as they saw her laying unconscious on the road. But shockingly, the little girl stood up on her own.
She was soon rushed to city's DMC hospital where she succumbed to her injuries.
Meanwhile, the Haryana Police arrested the accused after a complaint was lodged by the victim's parents.