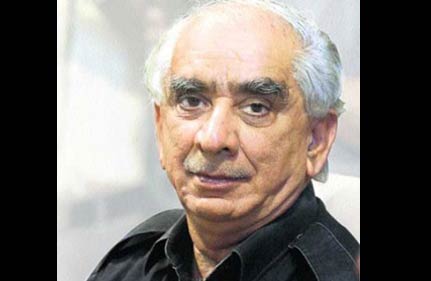 New Delhi, Nov 10 (PTI) Senior BJP leader Jaswant Singh today opposed a CBI investigation into the housing society scam in Mumbai, in which some of the topmost army officials are embroiled, saying it would be detrimental to the morale of services and stuck to the demand of a JPC probe.
"I am personally, totally and absolutely and equivocally opposed to senior services officers of the ranks of Chiefs of staff being investigated by CBI. I take objection to the Defence Minister having said that army officers of very high ranks be investigated by CBI. This is detrimental to the standing and morale of services," Singh told reporters in Parliament House premises.
Singh, who had served in the army before joining politics, said there were laid down mechanisms for dealing with matters involving defence personnel.
"There are mechanisms within services that adequately take care of all these things. And whatever is not taken care of can be investigated by a Joint Parliamentary Committee (JPC)," Singh said.
He maintained that anomalies in Commonwealth Games projects, Adarsh Housing Society and 2-G Spectrum allocation "all come together".
"I think it is really important that investigation into these is not entrusted to CBI which itself most dysfunctional and discredited," he said.
The former union minister insisted that sacking Ashok Chavan as Maharashtra Chief Minister was not enough.
"I don't think sacking a chief minister as an internal administration matter is a solution to the problem. The problem is with enormity of corruption and enormity cannot be quantified. Therefore it is necessary that Parliament is seized of it. It is not that earlier governments have not done it," Singh said.
He claimed that arguments about not forming a JPC to probe the 2-G Spectrum case as it was pending in the Supreme Court were not strong as there is a precedence for such matters.
"JPCs have been formed earlier also (in cases which were in SC). I have been a member of such committees," Singh said.