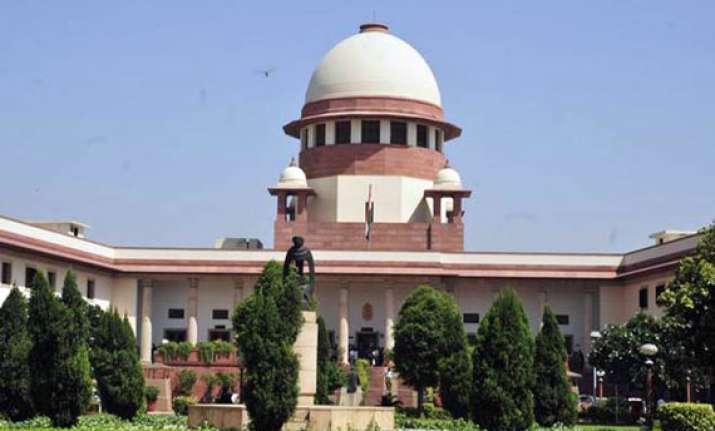 New Delhi: In a historic verdict, the Supreme Court on Tuesday ruled that no permission was required from the government to investigate officers above the rank of Joint Secretary.
A constitutional bench of the apex court upheld the primacy of Article 14 of the Constitution - equality before law – to bring senior bureaucrats – Jt Secretary and above – at par with the other citizens.
Quashing Section 6A of Delhi Special Police Establishment Act which makes it mandatory for the agency to get prior approval of the Centre to probe against an officer of joint secretary-rank or above, the court held that provision hampers impartial probe and protects crime-doers. The investigating agency has frequently faced problems in proceeding against senior bureaucrats in the absence of government sanction.
"Can there be sound differentiation between corrupt public servants based on their status? Surely not, because irrespective of their status or position, corrupt public servants are corrupters of public power. The corrupt public servants, whether high or low, are birds of the same feather and must be confronted with the process of investigation and inquiry equally.
"Based on the position or status in service, no distinction can be made between public servants against whom there are allegations amounting to an offence under the PC Act, 1988," a five-judge constitution bench headed by Chief Justice R M Lodha said.
It said Section 6-A is "directly destructive" and runs counter to the object the PC Act, 1988 and also undermines the object of detecting and punishing high level corruption.
The bench, also comprising justices A K Patnaik, S J Mukhopadhaya, Dipak Misra and F M I Kalifulla, said that classification made in Section 6-A on the basis of status in the government service is not permissible under Article 14(equality before law) as it defeats the purpose of finding prima facie truth into the allegations of graft and it protects crime-doer.
"The purpose of a law may be either the elimination of a public mischief or the achievement of some positive public good. The classification made in Section 6-A neither eliminates public mischief nor achieves some positive public good.