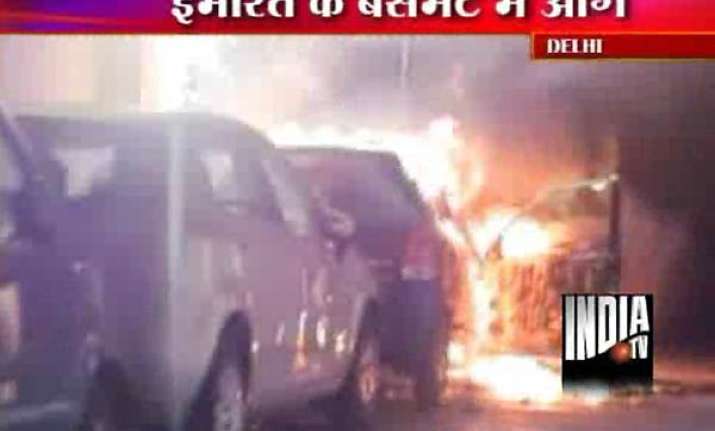 New Delhi, Jun 9 : Two cars and three motorbikes were gutted in  a fire inside a building's basement in Mandawali on Wednesday night, police said.

Fire brigade sources say, the fire may have been caused by an electric short circuit. The fire which occured at around 1 am enguled the entire basement  gutting the parked vehicles.

By the time police and fire brigade personnel arrived, the entire basement had been gutted, partially due to delay on the part of  local power station in disconnecting power supply to the building.

The fire was later brought under control after the power to the area was disconnected. Nobody was  injured in the incident.