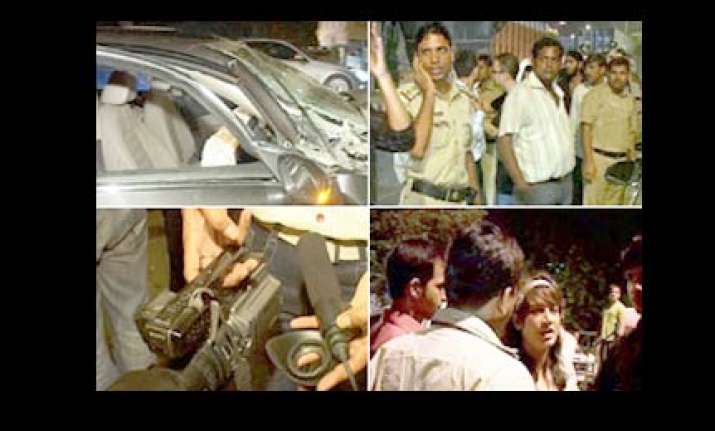 New Delhi,  Five youths, including three girls, got into an argument with police and a media crew after their car hit a truck that was clearing debris in south Delhi early this morning.
No one was injured in the incident, which took place near near Andrews Gunj at around 2:30 am when the youths were coming from AIIMS side towards Defence Colony, a senior police official said.
They were allegedly under the influence of alcohol, he said.  Havneet Singh (24), a resident of west Delhi's Punjabi Bagh, who was driving the car was arrested in the afternoon in connection with the incident, the official said. 
Singh's father is a Punjabi Bagh-based businessman.  "The car was speeding and it hit a truck, which was clearing the debris, from behind. After the incident, the youths got involved in an argument with the truck driver," the official said.Later, police and a media crew reached the spot and the youths entered into an argument with them also.
"They even used abusive language with the police officers and media personnel present at the spot. The youths even tried to hit the camera crew when they tried to film the incident," the official said.  After this, the youths left the spot. Later in the afternoon, the official said, police arrested Singh. PTI