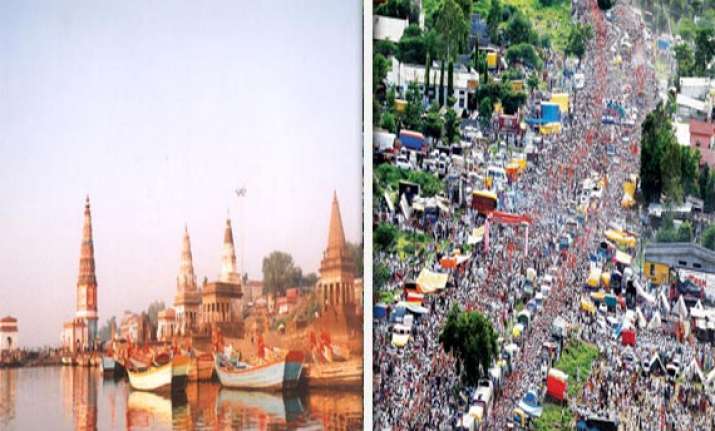 Solapur (Maharashtra): Here's another traditional male bastion set to crumble. With a Supreme Court prod, the renowned 900-year old Vitthoba Temple in the pilgrim town of Pandharpur will script religious history when it appoints its first women priests as also priests from the backward classes as part of an inclusive mission.
"This is the first initiative in the country by any temple trust to break the centuries-old monopoly of the Brahmins over the temple puja and other rituals. We are keen that puja and rituals should be thrown open to all castes, especially non-Brahmins," Anna Dange, chairman of the Vitthal Rukmini Temple Trust (VRTT) explained to IANS.
The VRTT advertised this week, inviting applications for eight posts of priests from all practising Hindus and women well-versed in the two-or-three special pujas for Lord Vitthoba and his consort Rukmini, besides other temple rites and rituals.
"We shall interview the candidates May 18 and finalise the appointments which shall be purely temporary and contractual with the remuneration depending on the merits of those selected," said Dange.
The VRTT move was prompted by a Supreme Court judgement in January in a four-decade- old litigation dismissing the claims of exclusive ancestral rights over the earnings and rituals at the temple by the Badve and Utpat families here.
The two families had challenged the decision of the state government to take over the temple in 1968 after the recommendations of the B.D. Nadkarni Committee.