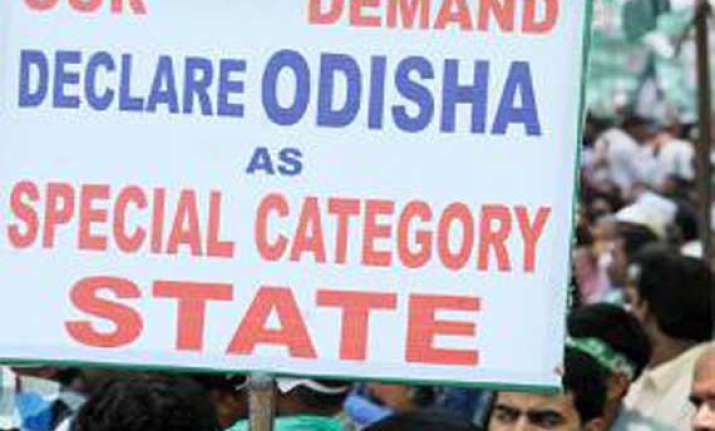 Bhubaneswar : Youth activists of the ruling BJD yesterday observed Black Day in protest against the Centre's alleged denial to allocate special category status for Odisha.
Hundreds of BJD activists including MLAs sat on a dharna covering their mouths with black ribbons near the Raj Bhavan here to vent their anger against the UPA government.  While his party colleagues went on protest across the state, Chief Minister Naveen Patnaik, while addressing at least two public meetings, raised question on the Centre's decision to accord special category status to the newly formed Semandhra.
"We have been demanding special category status to Odisha for long. The Centre, however, ignored our pleas on the ground that the state does not meet the required criteria," Patnaik said while addressing a public meeting at Chhatrapur in Ganjam district.
The Chief Minister also reiterated the issue at two others meetings which he addressed here.