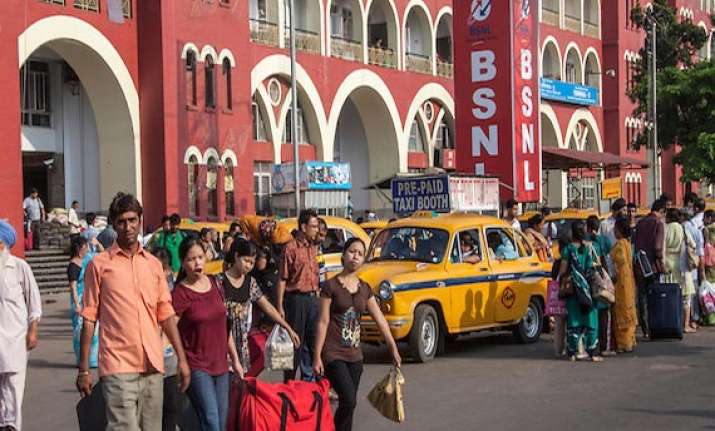 Kolkata, Jun 5 : To satiate the wanderlust of Bengalis, with a record 20 per cent of the state's population hitting the travelller's trail any time of the year, the land of undulating terrain Jharkhand became the focal theme of this year's India Tourism Fair.
"Bengalis are the most widely-travelled people in this country and one of the most travel-crazy races in the world. In terms of budget tourism," spokesman of the Indian Tourism Fair (ITF) Debashis Chatterjee told PTI.
Lakhs of visitors frequented the India tourism fair having ended last Sunday, with thousands flocking to the Jharkhand stall as well as other popular tourist hot spot zones to know about any new unexplored place.
We are also launching campaigns on social networks like facebook and twitter which have turned out to be one of the most popular mediums of the present day generation," Chatterjee said.
Partnered by Department of Tourism – Government. Of Jharkhand, the inaugural edition of the fair featured Madhya Pradesh and was supported by India Tourism (Incredible  State Bank of India and Kumaon Mandal Vikas Nigam Ltd.
"Unlike other fairs, which are most Bengal-centric affair, we hosted it here on an all India level as IITF brings a much better platform to showcase our typical heritage, local festivals, cuisine of several regions. IITF invites Golf Tourism, Rural Tourism, Cruise Tourism, Adventure Tourism, Medical Tourism, Wellness Tourism and Eco Tourism," he said.
"The whole idea entails to bring a total package of economic and offbeat destinations to the citizens so that they can choose for themselves the best suited ones," Chatterjee from the organisers Fayre Media, hosting it with state tourism undertakings said