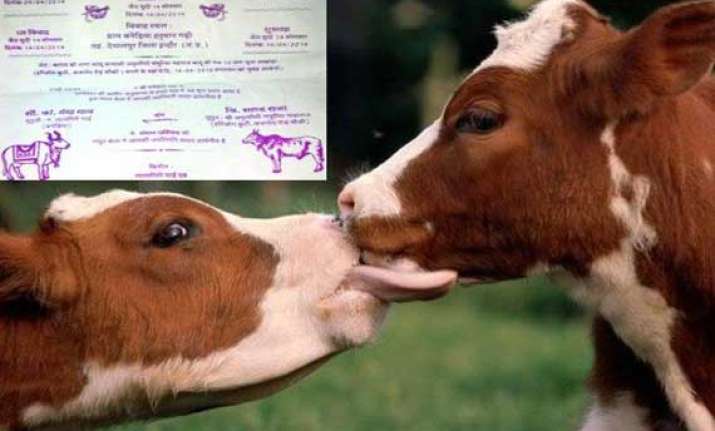 Indore: Big fat Indian weddings are always a topic of discussion around the world but have you ever heard of big fat cow-bull wedding ?
Depalpur village in Indore is going to witness a wedding ceremony for cow-Ganga and  bull- Sanver.
The wedding is scheduled on April 14 and will have all the traditional Hindu rituals including Haldi, Ganesh Pooja, Mandap and Fera.
Ganga belongs to Banediya village and Sanver is from Nandi village.