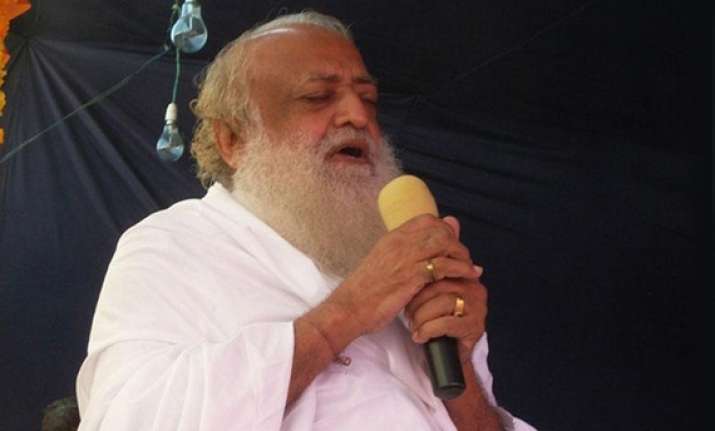 Jaipur, Dec 9: A case has been lodged against spiritual guru Bapu Asaram after a man was allegedly injured by the "prasad" being thrown at him by the former during a religious function in Sojat city in the Pali district, police said.
Hari Ram(25) had gone to a religious meet on November 21 where Bapu Asaram was distributing his 'prasad' from a machine throwing candies to his followers, SHO, Sojat city, Birendra Singh said.
One of the candy hit Ram in his eye seriously injuring him, after which he filed an application at a local court against the spiritual guru.
Accordingly, the court has directed the police to initiate a probe into this matter following which it has registered a case against Asaram on last Thursday, he said.
Further probes are on into the matter, the SHO added.