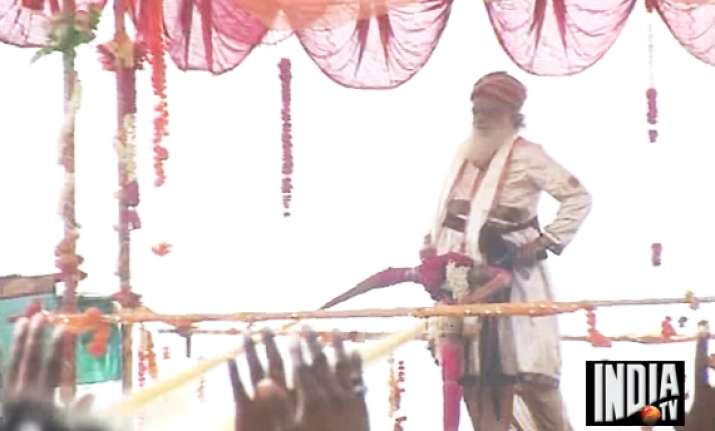 Surat, Mar 8: Spiritual guru Asaram Bapu on Wednesday drenched thousands of his ecstatic followers here with colourful water from a hydraulic pressure pump at the two-day Holi festival mela here. 

At the Jahangirpura ashram, near Tapi river, thousands of followers congregated to celebrate Holi with their guru.

Thousands of kilograms of Palash flowers mixed with rose, kesar and chandan (sandal) paste was prepared alongwith colourful water for the Holi festivities.