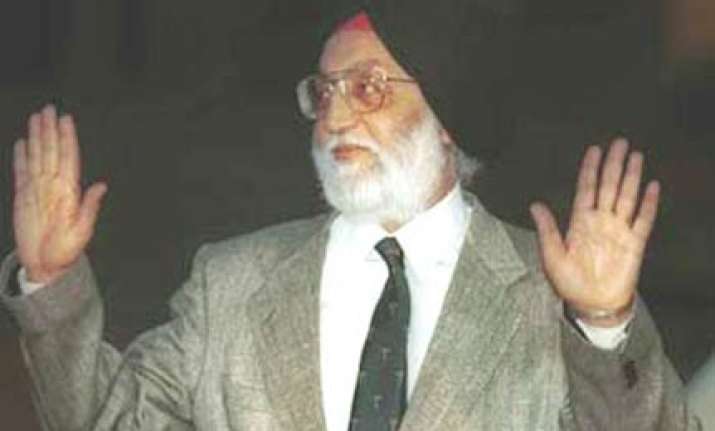 New Delhi: Ruling out a Joint Parliamentary inquiry into allegations of corruption in the commonwealth games, Sports Minister M S Gill today promised a thorough probe after the event but angered the Opposition in the Lok Sabha when he asked them to use the information right law for accessing details on spending on projects. Taking exception to his advise, BJP members walked out of the House saying the minister's advise amounted to lowering Parliament's importance. 
Replying to a debate in the Lok Sabha on CWG preparations, Sports Minister M S Gill rejected demands for a Joint Parliamentary Committee probe saying it was a "different construct". "I have studied the history (of JPCs) and whether (a JPC probe) has to be done or not not is a different question," he said. 
Gill noted that everyone was concerned over preparedness as it related to the country's image but insisted that the event would be held with grandeur. 
While leaving the House, BJP members were heard chanting "we want JPC". Leader of the Opposition Sushma Swraj said he (rpt) he has "insulted" Parliament by questioning its efficacy and by suggesting that RTI was "much above" it. SP leader Mulayam Singh Yadav also demanded JPC probe, asking the government why it was shying away from it. 
"We are ready to consider any level of inquiry into any allegation of corruption. Our government will be there even after October 15. Let the focus at present be on the sportspersons when the games are not far off," he said.
"Nothing will be hidden or covered up," Gill said in his hour-long reply which was repeatedly interrupted by Opposition members, who continued to pose queries on allegations of corruption and diversion of funds.  PTI