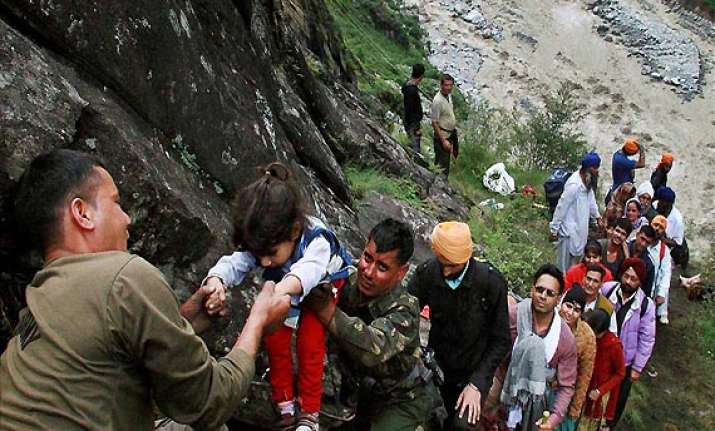 New Delhi, Jun 19:  Worried relatives of hundreds of pilgrims who had gone to Uttarakhand have flooded India TV (mail@indiatvnews.com) with mails and phone calls (93505 93505) seeking to know the fate of their loved ones.
We are posting some of their mails here:
From: manas behura [mailto:manas_behura2002@yahoo.com]
Sent: Wednesday, June 19, 2013 9:05 AM
Hey did u Guyzz made any contact to Badrinath Victims ? Actually my parents are stuck over there after so many tries i got a number to contact them 08984465279 contact my father Pradeep Kumar Behura For current situation over there may it can help othrs also..