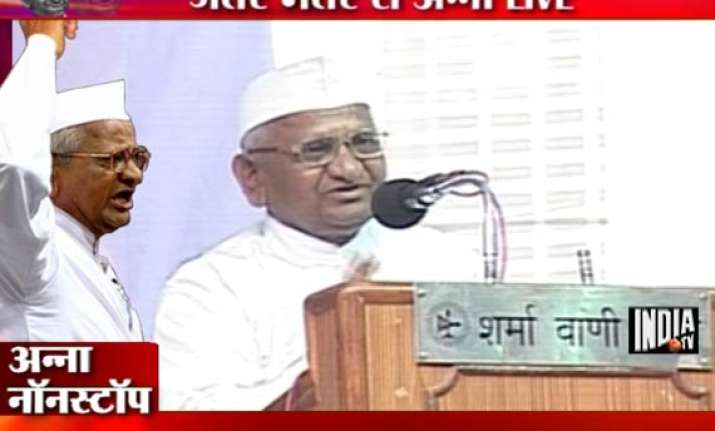 New Delhi, Dec 11: Taking on Rahul Gandhi, Anna Hazare today said he aspires to be the Prime Minister but spending "one day" in a hut is just not enough.  "I don't have any fight with Rahul Gandhi. He is also young man.

He dreams of becoming the Prime Minister. But spending one day in a hut is not enough. He has to spend months doing it," Hazare said in his address during his one-day dharna protesting against the Parliamentary Standing Committee report on Lokpal Bill.

During his tours to rural areas, Rahul has from time to time spent a night at homes of villagers. 

He accused the AICC General Secretary of being the person behind the watering down of the Lokpal report.

"When the Prime Minister has given in writing...then who can be behind that. it is Rahul Gandhi. Who else can influence? I think who has the courage to influence or to go against?" he said.