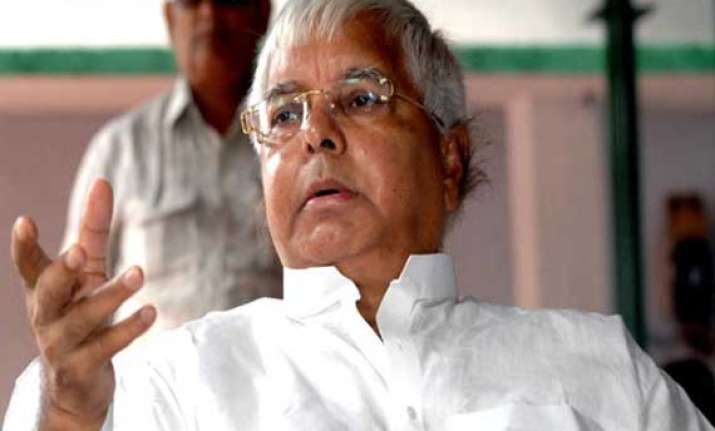 Patna: Attacking Narendra Modi's close confidant and former Gujarat Home Minister Amit Shah over his Azamgarh comment, Rashtriya Janata Dal (RJD) president Lalu Prasad on Tuesday called him a 'terrorist'.
"Amit Shah is a terrorist. He is the right hand man of Narendra Modi and behind riots in Gujarat and Muzaffarnagar. These are people who will burn the country through communal violence. They have lost ground and are hence showing their true colours now," Prasad told reporters.
The RJD chief was reacting to Shah calling Azamgarh in Uttar Pradesh a 'base of terrorists' — a comment which has triggered furious reactions from political parties opposed to BJP. They are demanding that the Election Commission take action on this issue.