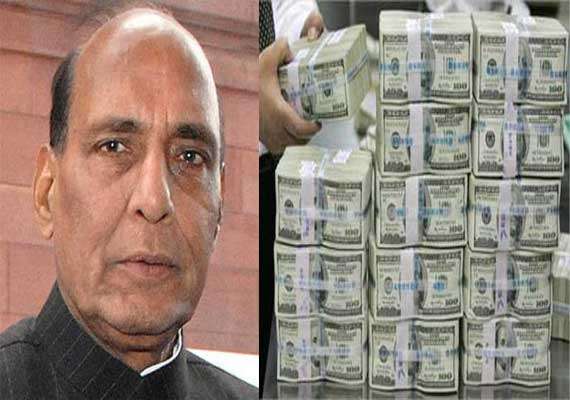 Lucknow: The Centre will put in public domain all information it gets about black money stashed in foreign banks, Union Home Minister Rajnath Singh said today.
"The government will put all the information it gets regarding black money in public domain when the time comes.
We will take steps keeping in view the international and national laws," he told reporters here.
Singh said constitution of Special Investigation Team on black money immediately after the formation of the government was an appreciable step.
India has made a fresh request to Switzerland seeking bank details and names of Indians having unaccounted money in the country's banks.
The latest request was made by the Finance Ministry after a Swiss government official recently said that his country was ready to co-operate proactively with India to share details on a "spontaneous" basis about persons and entities suspected to have untaxed assets in Swiss banks.
Singh said as far as National Population Register (NPR) was concerned door-to-door verification will be done in the next three years and identity cards issued.
"So far, the process was slow, but we have accelerated it. On the basis of NPR we will identify who is the citizen of the country and who is not," Singh said while replying to a question regarding Bangladeshi migrants.
The BJP leader also attacked the previous UPA government, accusing it of having "derailed" the country's economy completely.
"The present government is making all efforts to bring economy back on the track for which measures are being taken," he said, adding that the government will take support of all the states in this.
The Union Minister, however, said evaluating any government in initial days is not justified.