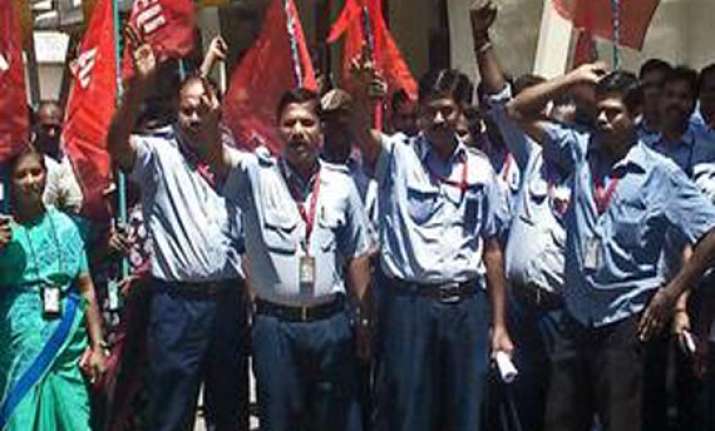 Kolkata: Staff and Employees of the Airports Authority of India (AAI) at the N S C Bose International Airport here are on a relay hunger strike to protest the government's decision to hand over the Kolkata airport to private operators on PPP model.
General secretary of the AAI Staff and Employees Union, Kolkata, Pradip Sikdar said the relay hunger strike started from yesterday and could continue till tomorrow.     
He said around 2000 staff of the AAI Kolkata office are "protesting against the Civil Aviation Ministry's move to privatise Kolkata airport after the AAI invested crores into modernisation of the airport."     
The government in early September had decided to allow private parties to pick up 100 per cent equity stake in operation and management of the six airports including the Kolkata airport through the public-private partnership (PPP) mode.