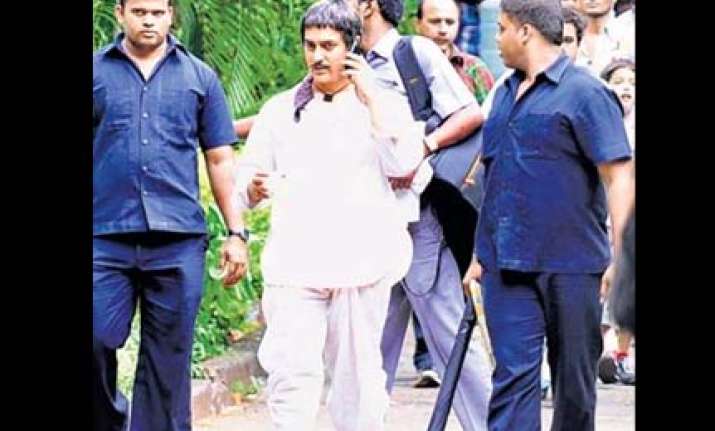 Bollywood star Aamir Khan wore a dhobi's dress while shooting for an ad for a DTH service provider he endorses. The actor was spotted in a dhoti complete with an oiled-down look and twirling moustache, looking quite like a dhobhi.
Aamir's upcoming production is Dhobhi Ghat -- directed by wife Kiran Rao --  and it looks like he is tying in with the brand in a cross-promotion.
The shoot took place Monday  afternoon near Napean Sea Road. The actor was spotted at Camelot Bungalow between Om Chambers and Shalimar. This is also his first commercial shoot since returning from his long vacation in Europe.
Aamir Khan has done a series of commercials through the years -- in soft drink ads, and for the DTH brand, has dressed up in various characters, most famously as an old Sardar and a half-man half-woman. He has dressed as a Tapori, a Sherpa, a Bihari Babu, a jawan Jat , a bhadralok Bengali, a Hindi-speaking Japanese, an ageing train steward, an NRI and Manno Bhabhi (double role), and even as a video game character.