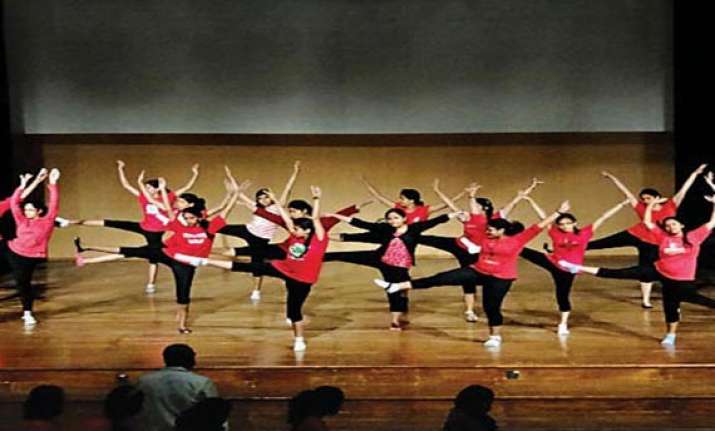 Bangalore: A record 982 girls of Sophia High School in the city centre yesterday staged a musical extravaganza on 'The Alternative Snow White' based on the play by David Barrett.
"The girls demonstrated a sense of collective belonging with each of them involving in the musical production of the play with a telling performance. We are proud of them," Sophia principal M. Priscilla told IANS after the show.
Choreographed by V. Ganesh and directed by the school's former teacher Ashley Willam Joseph, the programme brought alive the saga of Little Snow White that was first published in 1812 as part of Grimm's Fairy Tales and later popularised as Snow White and the Seven Dwarfs on Broadway and by Hollywood in a film.
Sporting colourful dress and using a variety of western instruments, the girls, Class 6 to Class 12 aged between 10-16 years captivated the audience with their narrative style.
As a humorous adaptation of the classic tale, the musical show exposed the evil queen consumed by vanity and greed, the pure as snow stepdaughter whose beauty incurs her wrath, the valiant little men who save her from fangs of death and the ultimate triumph of the young princess.
"The moral of victory of virtue over vice has been brought out with a great sense of humour," Priscilla said.
With haunting melodies, fairy songs, action packed sequences, magical creatures, suspense and teary eyed moments, the girls regaled the audience, comprising their teachers, parents, friends and about 1,000 invitees.
The programmes was organised to raise funds for expanding the school's infrastructure in its 10-acre campus.
The six decades old convent school, which offers ICSE syllabus, has about 2,000 girl students on its rolls.