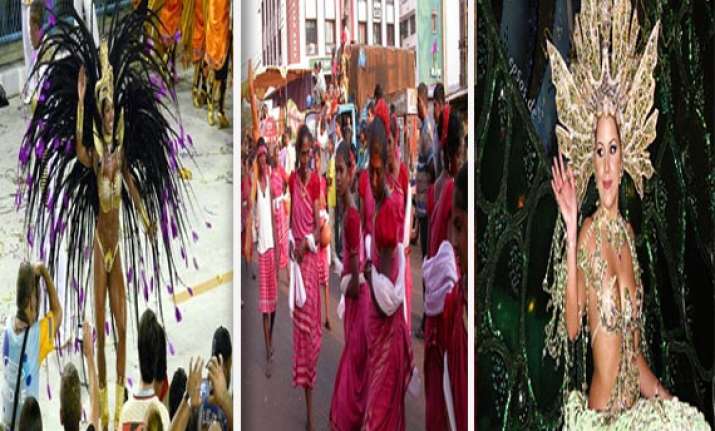 New Delhi: February is also known as the Carnival month, as several major carnivals take place during this time.
People all over the world love to celebrate festivals and special occasions together and a Carnival is often the best way to do it.  
As one of the world's oldest form of community celebration, carnivals combine art form that embraces many aspects of artistic expression: costume parades, balls, music performances and delicious food.  
There are numerous carnivals in the world, but only a small number of them are widely known and attract participants from around the globe.  
Below is a list of top 10 most spectacular carnivals in the world: