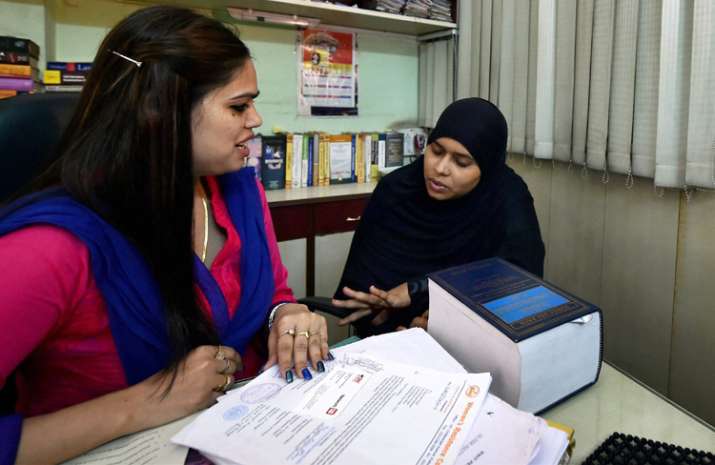 Ishrat Jahan, one of the five petitioners in the triple talaq case, on Thursday alleged that two of her four children have gone missing since morning. The children - a 13-year-old daughter and a seven-year-old son - were last seen around 11 in the morning, she said. 
The Indian Express reported that Ishrat has lodged a missing persons complaint with Golabari police station stating that her two children have gone missing.
"My two children have gone missing. I have lodged a complaint with the police. I want my children back," she was quoted as saying by the daily. 
This comes only days after she had written to West Bengal Chief Minister Mamata Banerjee, seeking security for herself and her children after allegedly facing threats from in-laws and neighbours following the Supreme Court verdict. 
Ishrat's husband had divorced her over phone from Dubai in 2014 by uttering 'talaq' thrice, a practice that was struck down by the apex court on August 22.
On August 25, she had said written to West Bengal CM seeking security for her family. 
"I have written a letter to Chief Minister Mamata Banerjee seeking protection for me and my children," Ishrat had told PTI.
"Copies of the letter have also been forwarded to the Howrah City Police Commissionerate and the local Golabari police station," she had said. 
"I'm being subjected to abuse ever since the judgement was passed. I'm being accused of being a bad person."
"Some of her neighbours and even her in-laws are accusing her of having gone against the interests of her community," Nazia Elahi Khan, legal adviser of Ishrat Jahan, had said.