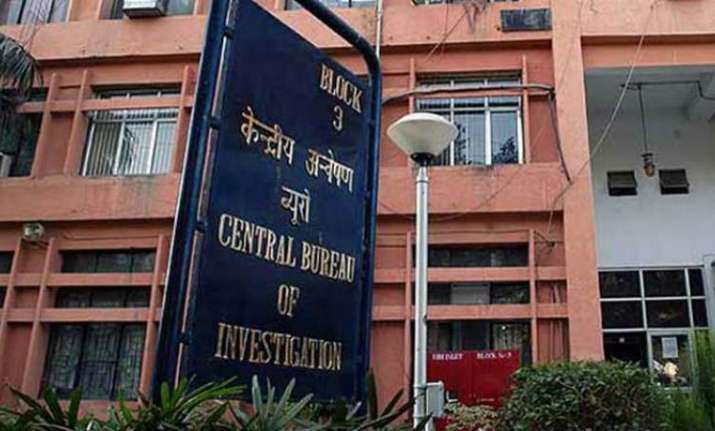 An FIR has been registered against BJP MLA Kuldeep Singh Sengar under POCSO Act in connection with the alleged rape of a girl in Uttar Pradesh's Unnao district. However, the police said that it is for the CBI to decide whether the accused lawmaker will be arrested in connection with the case or not.  
Referring to Sengar as "honourable", DGP assured that the state administration had no intentions of saving the rape accused. "Nobody is defending honourable MLA, all we are saying is that we have to hear both sides," he said.
In a midnight drama, Sengar visited Lucknow SSP office to prove that he was not absconding, even as sources said that he was there to surrender under pressure from the Yogi government. The BJP MLA said that certain news channels had declared him absconding and so he has come to SSP office only to prove that he was not trying to evade the law. 
"Don't make me a rape accused, will go wherever you say. I am not an accused. I am here to respect public,  law and media. I am not here because anyone told me to but because news channels had alleged that I am absconding," Sengar said outside SSP office.
Meanwhile, the Uttar Pradesh government has ordered to hand over the twin cases of rape and the custodial death of the rape survivor's father to the CBI. Uttar Pradesh Chief Minister Yogi Adityanath has also asked the Central Bureau of Investigation (CBI) to probe the Unnao gangrape case. 
HERE ARE THE LATEST UPDATES: 
7:05 pm: Unnao rape case handed over to Central Bureau of Investigation (CBI) after the intervention of Prime Minister's Office's (PMO), reports ANI quoting sources.
06:37 pm: The Centre has accepted UP government's recommendation for a CBI probe in the matter.
05:30 pm: 
#Unnao rape case: Special Investigation Team (SIT) arrives at the hotel in Unnao where the victim's family members are staying pic.twitter.com/FiAbbkONhV

— ANI UP (@ANINewsUP) April 12, 2018
03:32 pm: The SIT has submitted its report, strict action will be taken against guilty. I don't know how much is he involved in the case, sometimes allegations are proven wrong also: Satyapal Singh,Union Minister
03:30 pm: UP govt tells Allahabad HC that there is not enough evidence against the accused MLA. The arrest will be done once enough evidences are against him. 
01:32 pm: Allahabad High Court has questioned the UP govt why the accused BJP MLA has not been arrested, has sought a reply by 2 pm today.
01:12 pm: Uma Bharti says the accused BJP MLA Kuldeep Singh Sengar should be jailed. 
11:41 am: Still so many questions are being raised on me, even after my father's murder. How will I get justice? CBI probe is fine but first MLA should be arrested as he will influence probe, I now fear for my uncle's(father's brother) life: Rape survivor
11:36 am: The rape survivor's sister claims that police is shielding the BJP MLA
10:25 am: Nobody is defending him (Kuldeep Singh Sengar), all we are saying is that we have to hear both sides. Now case has been given to CBI, they will decide on arrest: DGP OP Singh
10:14 am: It is for the CBI to decide whether the MLA should be arrested or not: UP Police
The case has been transferred to CBI: Principal Secretary (Home) Arvind Kumar #UnnaoCase pic.twitter.com/6pWfRmmmVW

— ANI UP (@ANINewsUP) April 12, 2018
10:10 am: Kuldeep Singh Sengar and the complainant should undergo narco test. MLA should be punished if found guilty. I heard that the same girl had filed false rape case against a man some years back, the man had to spend 6 months in jail: BJP Bairia MLA Surendra Singh 
09:35 am: FIR registered against rape accused BJP MLA Kuldeep Singh Sengar under various sections of IPC and provisions of POCSO Act: Unnao SP
Yes we are happy that finally an FIR has been registered against #KuldeepSinghSengar , had this been done much earlier, my brother(victim's father) would be alive today. Still, lets see if he will be arrested or not: Uncle of victim #UnnaoCase pic.twitter.com/mCFiBpAdUO

— ANI UP (@ANINewsUP) April 12, 2018
09:28 am: The FIR has been registered under sections 376 (rape), 366 (kidnapping, abducting or inducing woman to compel her marriage), 363 (kidnapping) and 506 (criminal intimidation) at the Maksi police station.
09:22 am: Yogi Adityanath has also ordered security for the family of the rape survivor.
09:02 am: The SIT, probing the Unnao rape case, has submitted its investigation report to Yogi Adityanath as per the orders by the chief minister to the UP Home Department. 
08:55 am: The rape survivor threatened to commit suicide if action is not taken against the accused BJP MLA Kuldeep Singh Sengar and his brother Atul Singh Sengar. 
08:42 am: A separate inquiry report has been submitted by DIG (Prison) Love Kumar on the conduct of the Unnao jail officials during the detention of the victim's father, said an official statement.
08:30 am: The district magistrate of Unnao has also submitted a report to the state government on lapses on part of the district hospital. 
08:12 am: Based on the SIT report submitted by ADG Lucknow Zone Rajeev Krishna, the BJP-led state government has decided to suspend CMS DK Dwivedi, and EMO Prashant Upadhyay. 
07:45 am: The girl had created flutters after she accused the BJP MLA of raping her. She tried to immolate herself in front of the CM's residence, seeking justice. Her father was arrested and later died in custody.