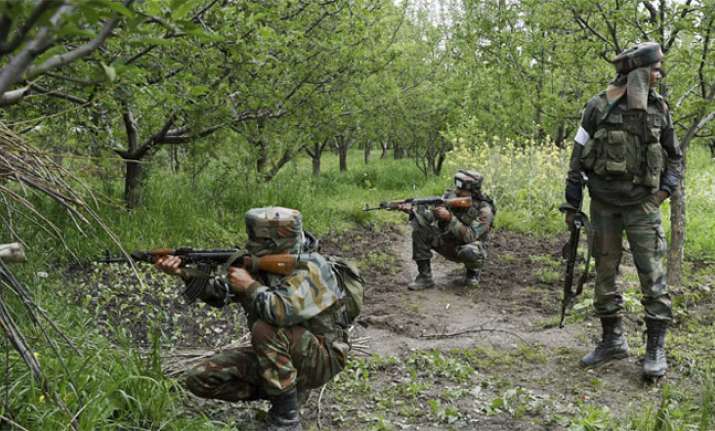 Unknown terrorists opened fire at the security forces on Monday morning in Jammu and Kashmir's Bandipora district. 
The incident took place at 0515 hrs, an official statement said. 
The security forces have launched a cordon and search operation in Bon Mohalla of Bandipora's Hajin to track down the terrorists, it said. 
More details awaited. 
The attack comes a day after a group of terrorists shot at and killed a policeman guarding a police post near the revered Chrar-e-Shareef shrine in central Kashmir's Budgam district. The terrorist had fled the spot with policeman's rifle. 
Also read | Terrorists gun down policeman in Jammu and Kashmir's Budgam; flee away with his rifle