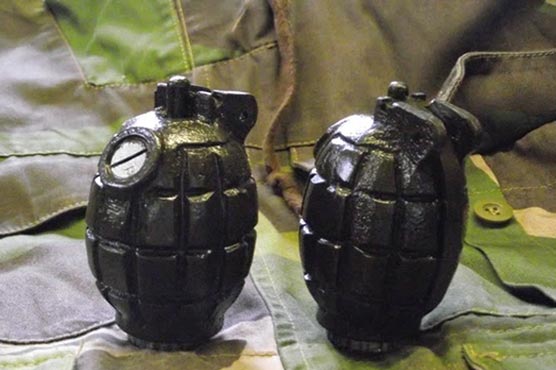 An Army jawan was today arrested at Jammu and Kashmir's Srinagar airport after an anti-hijacking squad recovered two live grenades from his possession. He is suspected to be carrying the explosives on the directions of a superior. 
The jawan, identified as Bhopal Mukhia of 17 J&K Rifles, was arrested just as he was about to board a chartered flight for personnel to Delhi. 
Soon after the arrest, the jawan was taken to the police station in central Kashmir's Humama for interrogation. There has been no official confirmation on the incident yet. 
Agency reports quoting Army sources have said that the jawan, who belongs to Darjeeling, has accepted that he was carrying grenades. 
While he initially said that he was carrying the grenades to cause blasts in rivers to catch fish, he later admitted to carrying them on the orders of an officer. 
"The Jawan has now admitted to the involvement of junior level officers, with him being courier. Investigation on," Army sources told ANI.
The grenades were detected during the routine X-ray screening process of the luggage.
According to the police, the jawan was about to board a flight to Delhi when the two grenades were confiscated from his bag during luggage check.
The soldier had reportedly entered the airport without being stopped because there is no checking for the Army at the entrance. 
#UPDATE The Jawan has now admitted to the involvement of junior level officers, with him(jawan) being courier.Investigation on: Army Sources

— ANI (@ANI) April 3, 2017
The soldier's arrest comes a day after Prime Minister Narendra Modi inaugurated the Chenani-Nashri all-weather tunnel – Asia's longest tunnel – in the border state.  
Barely hours after the inauguration, one policeman was killed and 14 security personnel injured in a grenade attack by militants in Nowhatta in downtown Srinagar.