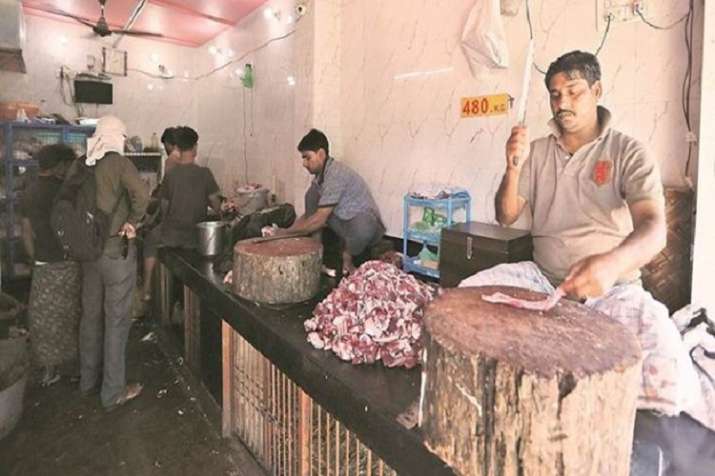 The Special Investigation Team (SIT) has arrested the kingpin of the meat racket involved in procuring dead animals from dumping grounds and processing their flesh before supplying to markets from Garia in South 24 Parganas district in West Bengal.
Biswanath Garai,hailing from Sonarpur was arrested from near the Garia railway station, said SP, Diamond Harbour police district, Koteshwara Rao.
So far 11 arrests, including a leader of a political outfit have been made in connection the case. Biswanath alias Bishu is the prime accused and the owner of the godown in Narkeldanga area in the city where the meat of dead animals were stored, Rao added.
"Bishu was involved in collecting the meat and then processing it. He was then getting them supplied to different restaurants and markets"; clarified Rao.
SIT officials are also probing whether any influential person was helping in carrying out the business.
Earlier last week, the West Bengal government had seized 20 tonnes of rotten meat extracted from dumping grounds, meant to be supplied to eateries and departmental stores in the state as well as the neighbouring Jharkhand, Odisha and Bihar.
The state consumer affairs department is also preparing a detailed report on the matter. The government has directed all police stations in the vicinity to keep a watch on the sale of meat in their areas.
(With inputs from PTI)