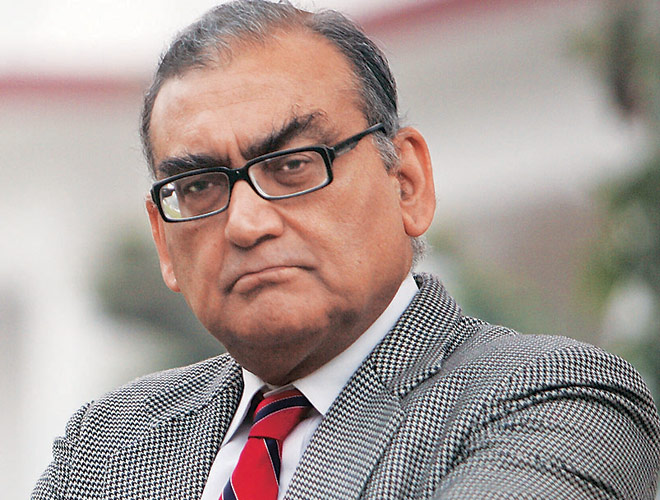 The Supreme Court on Monday summoned former jurist Markandey Katju for his comments on the apex court's judgement in the Soumya rape-murder case and asked him to explain on November 11 how and where it went wrong.
In September, the apex court acquitted Govindachamy from the murder charges and convicted him only for committing rape. He was then sentenced to life imprisonment.
After the judgement, Katju took to his Facebook page to criticise the judgement and wrote: "The Supreme Court has grievously erred by law by not holding Govindachamy guilty of murder."
Read Facebook post here
He also said: "It was 'regrettable' that the court has not read Section 300 carefully."
"The judgement needs to be reviewed in an open court hearing," Katju added in his FB post.
23-year-old Soumya, an employee of a Kochi shopping mall, was assaulted by Govindachamy in an empty ladies' coach of Ernakulam-Shoranur passenger train on February 1, 2011.
She was allegedly pushed off from the slow-moving train, carried to a wooded area and subsequently raped. She succumbed to injuries at the Government Medical College Hospital, Thrissur, on February 6, 2011.
Govindachamy was awarded death sentence by a trial court and the order was upheld by Kerala high court on December 17, 2013.