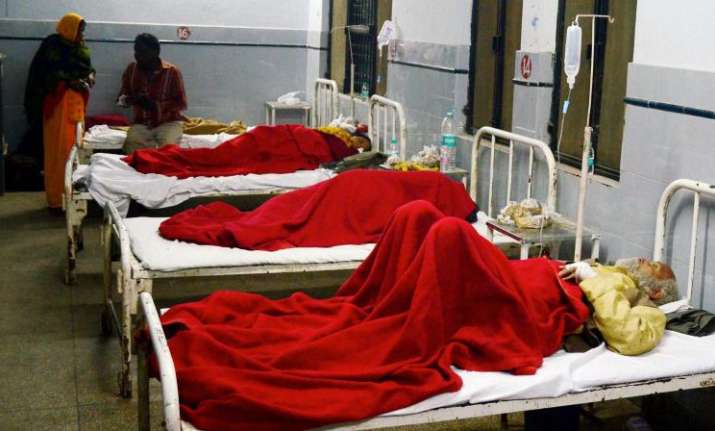 Some passengers injured in the train derailment in Pukhrayan on Sunday mysteriously received cash, mostly in the denomination of scrapped Rs. 500 notes, while they were admitted in a hospital.
Stumped by this development, the authorities promised to probe the matter.
Commissioner of Kanpur Zone Iftikharuddin said he will get the matter inquired into by the Chief Medical Officer of Mati Hospital in Kanpur Dehat district where such cases were reported.
Over 120 passengers were killed and more than 200 injured, nearly half of them grievously, when 14 coaches of Indore-Patna Express derailed in Kanpur rural area in the early hours of Sunday due to suspected rail fracture.
Among those who were given Rs. 5000 cash by some unknown persons were Asha Mishra and Anil. Both received 10 notes of Rs. 500, which have been declared invalid since November 8.
A relative of one of the injured claimed that the person who handed over the money told her that the money was given to them by the railways.
There was, however, no confirmation as to whether the money was actually sent by the railways.
Commenting on the development, a BJP leader R P Singh said, "We don't know really who distributed it, whether it was some political party or employees of the railways. I immediately tweeted to (Railways Minister) Suresh Prabhu and got confirmation from him that he will look into this matter."
Terming it as a "very sad" development, he said, "If railway authorities have done it, even then it is sad and if some politician has done it, then it's more upsetting because you can't rub salt on people's wounds."