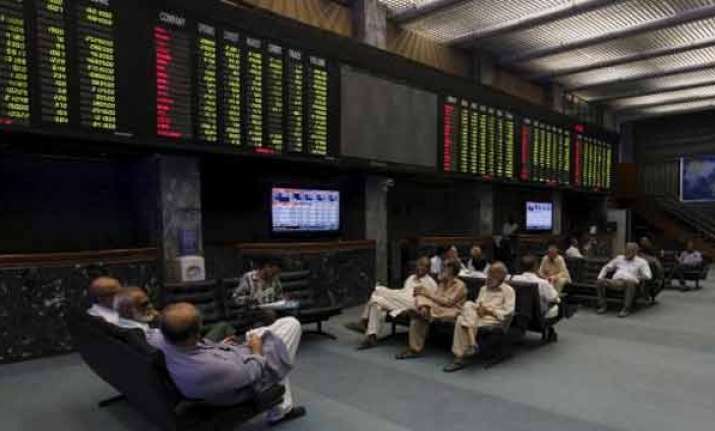 The heightening tensions between India and Pakistan have sent the latter's stock market into a tizzy. The benchmark index at the Karachi Stock Exchange on Wednesday plummeted 1.41 per cent or 569.04 points lower to end at 39,771.42. 
Concerns over domestic politics as well as uncertainty over the future of Pakistan-India relations were enough to make investors jittery. It was aggravated by drills taken by Pakistan Air Force - suggestive of preparations against any aggression by India in the aftermath of the Uri attack last week - drove small investors to run for cover.
According to Dawn, individual small investors dealing with 'penny stocks' were responsible for panic selling. 
Former Karachi Stock Exchange chairman Arif Habib blamed the 'hype' surrounding a possible confrontation with India as the primary cause behind Wednesday's fall.
Sparks are flying high the two neighbours have spiked since Sunday when four terrorists stormed an Indian Army camp in Uri and killed 18 soldiers before being gunned down. India has blamed Pakistan-based Jaish-e-Mohammad for the attack.
Pakistan International Airlines (PIA) called off flights to Gilgit and Skardu in Gilgit-Baltistan region in Pakistan- occupied-Kashmir (PoK) and Chitral in Khyber-Pakhtunkhwa province due to "air space restrictions" in the wake of Uri terrorist attack.
Earlier, foreign Secretary S Jaishankar summoned Pakistan High Commissioner Abdul Basit and told him that latest terrorist attack in Uri only underlines that the infrastructure of terrorism in Pakistan remains active.
Jaishankar also told Basit about the content of GPS recovered from the bodies of terrorists with coordinates that indicate the point and time of infiltration across the LoC and the subsequent route to the terror attack site and grenades with Pakistani markings as evidence of Pakistan's role in Uri attack in which 18 jawans were killed.
"If the Government of Pakistan wishes to investigate these cross-border attacks, India is ready to provide fingerprints and DNA samples of terrorists killed in the Uri and Poonch incidents," he told the Pakistan envoy.