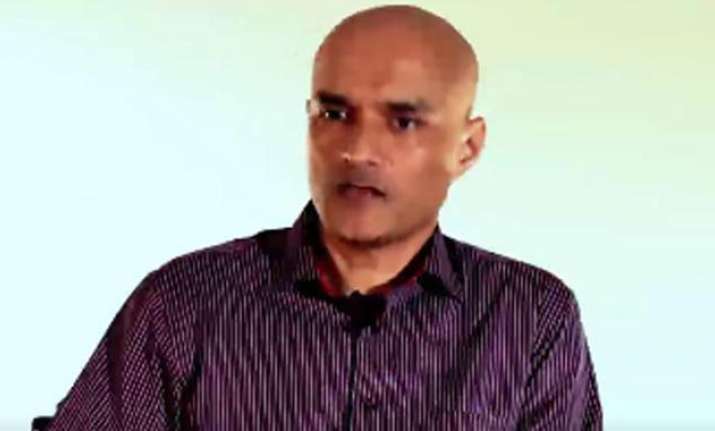 Hours after Pakistani media had quoted the country's Foreign Minister Khawaja Asif saying that Islamabad had allowed India consular access to Kulbhushan Jadhav, the country's foreign ministry clarified that this should not be taken as consular access.
"Pakistan permits the meeting of wife and mother of Commander Jadhav with him, as a humanitarian gesture, on the birthday of the Father of the nation, Quaid-e-Azam Muhammad Ali Jinnah," tweeted Mohammad Faisal of the Pakistan Foreign Office.
Earlier today, Foreign Minister Khawaja Muhammad Asif told a Pakistani media channel that Pakistan has granted India consular access to Indian death row prisoner Kulbhushan Jadhav by allowing the presence of an Indian diplomat during the meeting with his family. 
In India, officials downplayed the comments by the Pakistani minister, maintaining that the Indian diplomat was only accompanying Jadhav's family and it cannot be construed as "consular access". 
Asif, however, said Indian Deputy High Commissioner J P Singh accompanying Jadhav's wife and mother could be considered "consular access". 
Asked specifically if it constituted consular access as an Indian official would be present in the meeting, Asif said, "Yes". 
"Had India been in place of us, it would not have given us this concession," he told Geo News. 
Asif also said the decision on the mercy appeal would be taken keeping in view the interests of Pakistan. 
The Pakistan Foreign Office has not officially confirmed if Singh's presence in the meeting would be treated equivalent to providing consular access which India has been demanding. 
It was also not clear if Singh would be allowed to interact with Jadhav during the meeting with his family or he would be just be a silent participant. 
Pakistan Foreign Office spokesperson Dr Mohammad Faisal said more than once that the decision to allow Jadhav to meet his family was taken on "humanitarian grounds". He made no reference to "consular access". 
The development comes on a day when Jadhav is expected to meet his mother and wife in Islamabad. India's deputy high commissioner J P Singh will accompany the visitors to the meeting. 
Earlier, in an interview, Asif said that Jadhav's case was being heard by the International Court of Justice (ICJ) and Pakistan did not want India to create an impression that he was being denied access to his family.
"We can't make a decision in Jadhav's case on mercy alone. We will take our national interests and security into consideration when reviewing his appeal for clemency," he added.
"We have allowed access to Jadhav's family purely on a humanitarian basis. However, if we were in the same place, India wouldn't have been so kind to us."
Pakistan has repeatedly denied India consular access to Jadhav on the ground that it was not applicable in cases related to spies. In its counter-memorial submitted to the International Court of Justice (ICJ), Pakistan said the provision of such an access under the Vienna Convention is only for legitimate visitors and not for spies, a media report said.
Pakistan claims its security forces arrested Jadhav alias Hussein Mubarak Patel from restive Balochistan province on March 3 last year after he reportedly entered from Iran. 
India, however, maintains that Jadhav was kidnapped from Iran where he had business interests after retiring from the Navy.