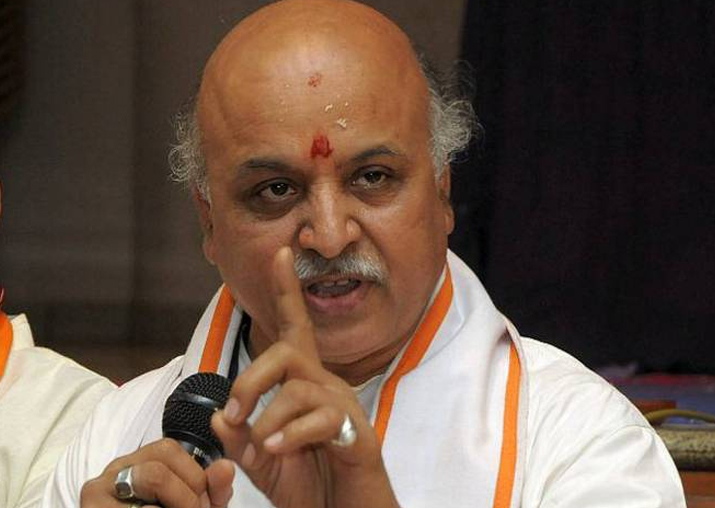 Firebrand international working president of the Vishva Hindu Parishad (VHP) Pravin Togadia has demanded from the BJP-led Central government to bring an ordinance to circumvent the Supreme Court's order on the release of Sanjay Leela Bhansali's controversial film 'Padmaavat'.
Terming it a matter of 'self-respect' for Hindus, Togadia said that activists of his outfit will not let the film release across the country. 
"My request to the Modi-led Central government to bring an ordinance against the Supreme Court's order," he said.
Earlier in the day, the apex court asked all states to comply with its order not to stand in the way of the release of controversial film 'Padmaavat' as it dismissed last ditch efforts by Rajasthan and Madhya Pradesh governments to block its January 25 release.
"People must understand that the Supreme Court has passed an order and it must be complied with," a bench of CJI Dipak Misra, Justice AM Khanwilkar and Justice DY Chandrachud said.
"Our order is to be complied with by one and all. A few hundred people come on the street and create a law and order situation demanding ban. That can't be accepted," Misra said.
"You can advise them not to watch the movie if they don't like it. We will not modify our order," the Chief Justice told Additional Solicitor General Tushar Mehta, who tried to flag the law and order situation as a ground for blocking release of the film.
Padmaavat has been at the centre of controversy over alleged wrong depiction of queen Padmini -- the wife of Mewar king Ratan Singh. 
Several Rajpur groups including Shree Rajput Karni Sena have warned of dire consequences if the film is released on January 25. The film was earlier slated to hit the silver screens on December 1 last year, but it was deferred by the filmmakers. The Censor Board of Film Certification (CPRF)-led by Prasoon Joshi cleared the film after some changes including changing the name from Padmaavati to Padmaavat. 
The film, which stars Deepika Padukone, Shahid Kapoor and Ranveer Singh in lead roles, is based on the saga of the historic battle of 13th century between Maharaja Ratan Singh and his army of Mewar and Sultan Alauddin Khilji of Delhi.