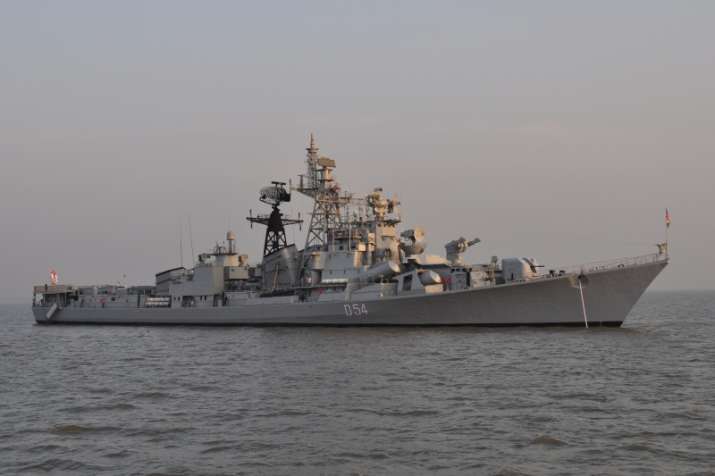 The ninth edition of the Indo-Russia naval exercise will be conducted in the Bay of Bengal from December 14 to 21.
The naval exercise named  'Indra- Navy 2016' is an annual bilateral maritime exercise conducted between the Indian Navy and the Russian Navy which aims at increasing the inter-operability amongst the two navies and develop common understanding and procedures for maritime security operations.
During this exercise, the Indian Navy will be represented by INS Ranvir, a guided missile destroyer, INS Satpura, an indigenous frigate, and INS Kamorta, an indigenous Anti-Submarine Warfare (ASW) corvette.
Apart from them, an IN submarine, P8I Long Range Maritime Patrol Aircraft, Dornier Short Range Maritime Patrol Aircraft, Hawk Advanced Jet Trainer and other integral rotary wing helicopters are also scheduled to participate in the bilateral exercise.
The Russian Federation Navy (RuFN) will be represented by Rear Admiral Eduard Mikhalov, Deputy Chief of Flotilla, Pacific Fleet and ships from the Pacific Fleet, based at Vladivostok.
The thrust of this year's exercise  would be on ASW, Air Defence Drills, Surface Firings, visit Board Search and Seizure (VBSS) and Tactical procedures.