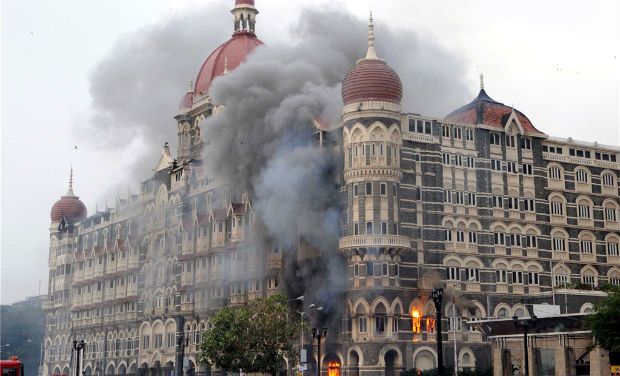 November 26 will mark the ninth anniversary of the dastardly 26/11 Mumbai terror attacks, in which 166 people were killed and over 300 were left wounded. 
On this day in 2008, 10 Pakistani terrorists had sneaked into the economic capital via sea route and opened indiscriminate fire at people across the city, killing 166, including 18 security personnel. 
The coordinated shooting and bombing attacks, which began on November 26 and lasted until November 29, saw terrorists attacking city's landmarks like Chhatrapati Shivaji Terminus, the Taj Hotel, Leopold Café, the Oberoi Trident, Cama Hospital, among others.
Of the ten militants trained, equipped and financed by the banned Pakistan-based Lashkar-e-Taiba (LeT), nine terrorists – Ajmal Amir, Abu Ismail Dera, Hafiz Arshad, Babar Imran, Javed, Shoaib, Nazir Ahmed, Nasir, Abdul Rahman and Fahadullah – were shot dead during the attacks.    
25-year-old Ajmal Kasab – the only militant captured alive – was hanged to death at Pune's Yerwada Jail on November 21, 2012 in a swift and secret execution.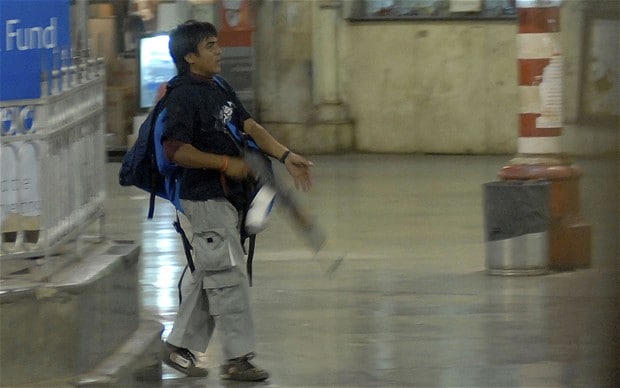 Though the 10 militants were neutralised, the mastermind of the attacks Hafiz Saeed continues to live a dominating life in Pakistan. Here's a look at his life and his role in the attacks. 
The co-founder of LeT and the chief of Jamaat-ud-Dawah (JuD), Hafiz Saeed walked free on November 24 after nine-and-a-half-month house arrest without any charges. 
The news was much expected as we have seen this happening over and over again.
In December 2001, former military ruler Pervez Musharraf had put Saeed under house arrest and banned his LeT, for its involvement in the Indian Parliament attack. However, he walked free after a few months. 
The JuD chief was again arrested in May 2002. He then moved the High Court and got a reprieve as the government failed to file any charges. 
The latest episode is a duplication of the previous instances. Saeed was detained on January 31 this year, after Pakistani newspapers reported that the U.S. threatened sanctions against Islamabad if he was not put behind bars.
However, the government dropped terrorism charges against Saeed, and paved the way for his eventual release.
How Hafiz Saeed masterminded the 26/11 Mumbai attacks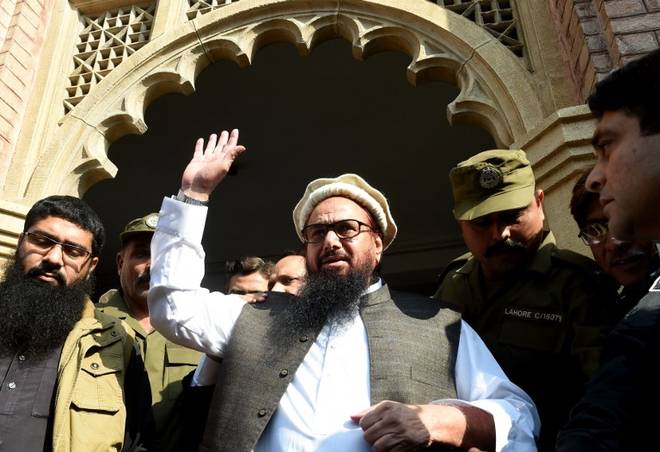 In July 2009, the Pakistani authorities – who initially contested India's claims of LeT's involvement in the attacks – confirmed to their Indian counterparts that their investigations confirmed that LeT plotted and financed the attacks. 
Investigations conducted in LeT camps in Karachi and Thatta revealed diaries, training manuals, maps of India and operational instructions. 
In February 2009, Pakistan's Interior Minister Rehman Malik agreed that "some part of the conspiracy" did take place in Pakistan.
Moreover, Indian government officials have said that the attacks were so sophisticated that they must have had official backing from Pakistani "agencies", an accusation denied by Pakistan.
It is believed that Hafiz Saeed supervised one of the many training sessions of the ten attackers and also wished them luck and waved them off before they set sail for Mumbai near Karachi.
Here are a few of LeT's prime members who played key roles in planning and executing the attacks masterminded by Hafiz Saeed:
David Coleman Headley
​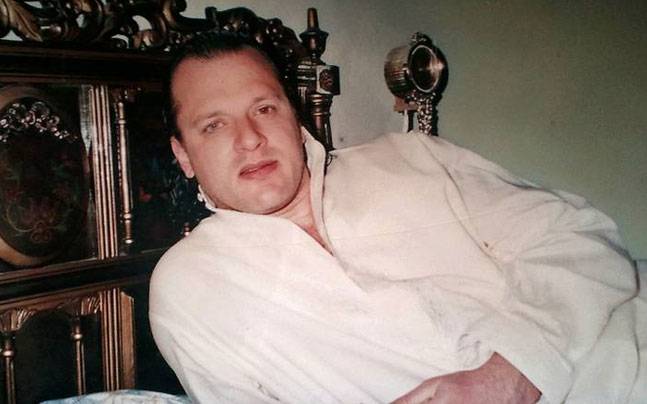 Daood Sayed Gilani alias David Coleman Headley – Pakistan-born American terrorist and a close aide of Saeed – made five trips to Mumbai from 2007 to 2008 and did a prominent recce of prominent Mumbai spots.
During his visits, he stayed at Taj Hotel and did a detailed research about the building. This research helped Lashkar-e-Taiba in plotting the attacks. He was arrested in Chicago. In February 2016, he was prosecuted by a Mumbai special court via a video trial from his prison cell in the United States.
Zaki-ur Rehman Lakhvi
​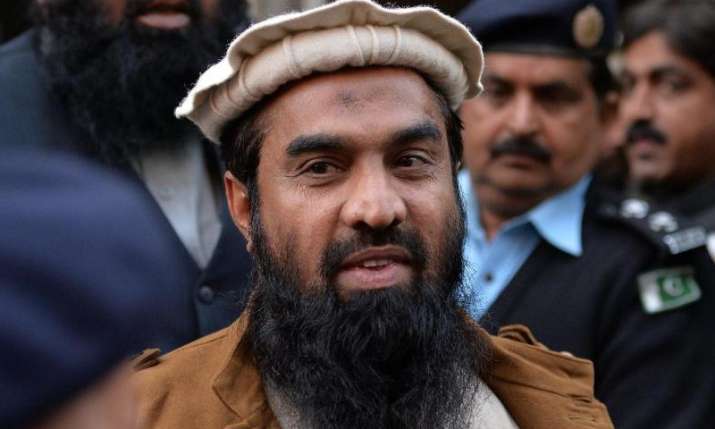 A close relative of Hafiz Mohammad Saeed, Lakhvi had a central role in planning and executing the attacks. Lakhvi was arrested about a week after the Mumbai attacks when Pakistani soldiers raided a LeT camp on the outskirts of Muzaffarabad, the capital of Pakistan-occupied Kashmir. He was later released from Rawalpindi's Adiala Jail on the orders of the Lahore high court.
He is said to have offered Ajmal Kasab's family the sum of Rs 1,50,000 for his participation in the attacks.
Indian and US security officials claim that telephone and VoIP intercepts showed Lakhvi was present in a LeT control room in Karachi from where the attackers received instructions. Despite being in prison from December 2008 to April this year, Lakhvi continued to be the operations commander of the LeT.
Zarar Shah
Another top LeT commander named in the 26/11 chargesheet, Zarar Shah played a key role in monitoring the training sessions of the ten militants recruited for the 'mission'. It is believed that during those 72 horrific hours of attack in Mumbai, Zarar was in touch with the terrorists on their mobile phones, giving them constant operational and motivational instructions.
The telephonic conversations were intercepted and recorded by the Maharashtra Anti-Terror Squad (ATS). 
In the crackdown following 26/11, Shah was also arrested along with Zaki-ur-Rehman Lakhvi. Some reports said he was singing in custody and had confessed to his role in the 26/11 attacks.
Syed Zabiuddin Ansari alias Abu Jundal
Abu Jundal is an Indian national who was associated with LeT and Indian Mujahideen, and was listed on the list of 50 most wanted criminals sheltered in Pakistan. During the 26/11 attacks, he served as the handler of the 10 militants and was in control room during the whole act. 
It is believed that he asked the terrorists to kill hostages and ask for specific demands before the authorities and media. He is also a co-accused in the German bakery blast case.
Abu Hamza
Named as a key suspect in the 26/11 case, Abu Hamza is a top Lashkar operative who, according to the Mumbai Police Crime Branch, was one of the handlers and trainers of the group of ten terrorists chosen for the attacks. Hamza played a hands-on role during the training phase of the operation. He is also alleged to be involved in the attack on the Indian Institute of Science In Bangalore in 2005.