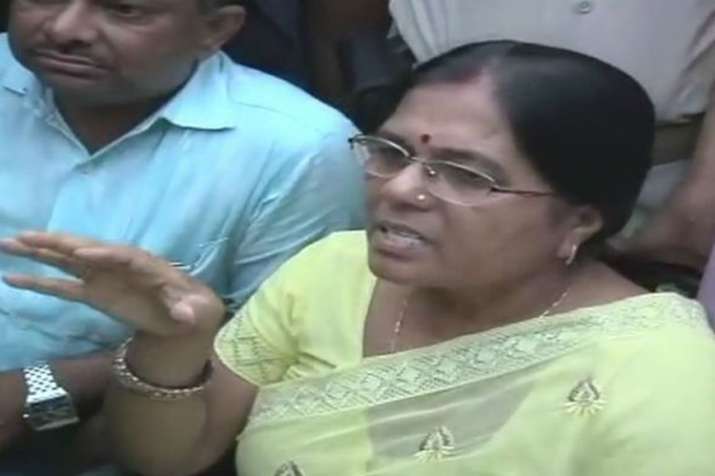 The Central Bureau of InVerma had resigned last week following allegations that her husband was a regular visitor to the girls' shelter home where minor girls were subjected to sexual abuse.vestigation (CBI), which is probing the Muzzafarpur shelter home abuse case, conducted searches at premises of former state minister Manjhu Verma's premises at five locations on Friday morning. In addition to five locations, search operations are also underway at seven premises of Brajesh Thakur, who ran the NGO, his friends and relatives, officials said.
The searches were spread across three residences of former Social Welfare Minister Verma in Patna and one each in Motihari and Bhagalpur, they said.
It was alleged by the wife of an arrested accused from the department that Verma's husband was a frequent visitor to the Muzaffarpur shelter home, where 34 girls were allegedly raped over a period of time.
What appears to have precipitated her resignation was media reports that examination of mobile phone details of key accused Brajesh Thakur showed that he had spoken to her husband 17 times from January to June this year.
Speaking to the media from a prison van in the court compound at Muzaffarpur, Thakur had admitted that he used to speak to the minister's husband, Chandeshwar Verma, but it was "on political issues".
Under immense pressure from the opposition, the Bihar government had referred the matter of to the CBI.
The case relates to mental, physical and sexual exploitation of girl children residing at the Children Home at Sahu Road, Muzaffarpur.
The CBI has booked officers and employees of the shelter home in question -- Balika Grih, Sahu Road Muzaffarpur so far in the case.
"It is alleged that officials/employees of Girl's Children Home run by Seva Sankalp Evam Vikash Samiti used to mentality, physically and sexually exploit girl children residing at the said home," CBI Spokesperson said.
The matter had come to light earlier this year when the Bihar Social Welfare Department filed an FIR based on a social audit of the shelter home conducted by Mumbai-based Tata Institute of Social Sciences.
The audit report stated that many girls at the shelter home had complained of sexual abuse. 
(With inputs from PTI)