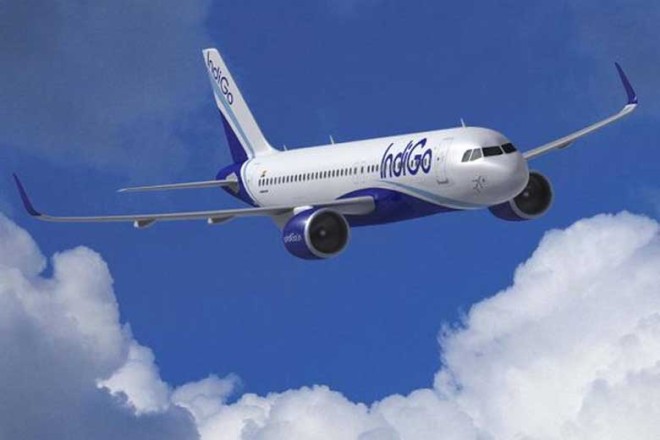 In yet another incident of a personal electronic device (PED) creating scare mid-air after possible catching fire, a laptop began emitting smoke and sparks in an IndiGo flight headed from Thiruvananthapuram to Bengaluru. 
The incident happened on November 11 when passengers of flight 6E-445 smelt smoke from a black bag. It was found that the smoke was coming from a black laptop placed in a hand baggage. 
The airline crew sprayed fire extinguisher, relocated passengers from nearby seats and kept the laptop in a container of water till the plane landed safely.
No injury was reported, and the flight made a normal landing at the Bengaluru airport and all passengers were deplaned as per normal procedure. 
"IndiGo crew operating flight 6E-445 from Thiruvananthapuram to Bengaluru noticed the smoke smell in the cabin on November 11, 2017.
The crew quickly identified minor sparks coming from the hat-rack of seat 24RH and immediately informed the pilot-in-command. Taking precautionary measures, the cabin crew on priority relocated all passengers from adjacent seats. Smoke from a black laptop placed in the hand baggage was discharged with a fire extinguisher, as per the standard operating procedures prescribed by the aircraft manufacturer. The laptop was then transferred into a container filled with water in lavatory. The aircraft made a normal landing at Bengaluru airport, all passengers were deplaned as per normal procedure and the DGCA was voluntarily informed," an IndiGo spokesperson said, confirming the incident. 
"We are thankful to passengers for their cooperation extended to the crew on board. At IndiGo, safety is of the utmost priority and at no time it can be compromised," the airline added.
The incident comes amid reports of DGCA planning to ban air passengers from carrying PEDs like laptops in check-in luggage, amid fears that their battery fie would go undetected, leading to drastic consequences.
 
On the other hand, in case of hand bags, cabin crew are being trained to handle PED fires as soon as anyone notices emitting smoke from the bag they are kept in. 
Electronic devices like portable mobile chargers, power banks and e-cigarettes are already banned in check-in luggage in India.