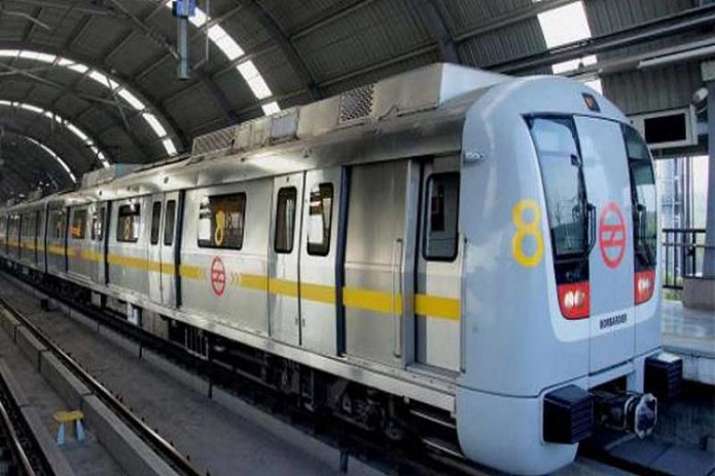 The Delhi Metro will be linked to other public transport systems in all cities in the Delhi-NCR region within one year to ensure "last mile connectivity", an official of the Ministry of Housing and Urban Affairs said on Sunday.
Union Minister of State for Housing and Urban Affairs Hardeep Singh Puri has asked the Delhi Metro Rail Corporation (DMRC) to ensure "last-mile connectivity" by connecting the metro with feeder bus services in the National Capital Region.
 
Puri has also asked the DMRC to speed up work on the Rapid Rail Transit System project to support public transport services in the region. 
The official said Puri had recently told the DMRC management to set up a separate commercial economic entity to complete these projects within the next one year. 
The DMRC management has begun work in this direction by upgrading the feeder bus services in Delhi. It has divided the metro's operation into five zones and identified 52 routes linking them to start running air-conditioned buses on them. 
A metro official said the process to procure 427 buses is underway. The buses would be be run under the feeder services on the 52 routes. Of the total, 198 feeder buses would be electric and 229 would be CNG-run. The services, likely to begin by the end of this year, will have the automated ticketing system. 
The DMRC currently runs 269 feeder buses to maximise its reach. The new buses would replace the old vehicles. 
The Delhi Metro has expanded its operations to Noida and Ghaziabad in Uttar Pradesh and Faridabad and Gurugram in Haryana. It aims to connect Delhi and Meerut by the rapid rail system. 
The ministry official said Puri clearly stated that the DTC was not serious about the public transport system in Delhi and in neighbouring areas where it operates. And hence, the official said, he has asked the Delhi Metro management to take up the responsibility to ensure "last mile connectivity". 
Citing the poor state of affairs at the Delhi Transport Corporation, Puri had said that the public transport system will be improved as an alternative to private vehicles.