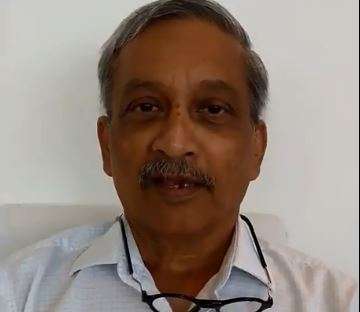 After spending three months in the US for treatment, Goa Chief Minister Manohar Parrikar would arrive in his home state on Thursday. Goa CM will fly from the US to Mumbai and from Mumbai to Goa. He will arrive in Panaji on Friday, a senior official at the Chief Minister's Office (CMO) said.
Since March this year, the chief minister was in the US for treatment of a pancreatic ailment.
Before leaving Goa, Parrikar had formed a cabinet advisory committee to guide the state administration on governance and other issues, in his absence. He has been monitoring the affairs of the state from the US, reported PTI.
All ministers, reportedly, have been directed to attend the meeting.
A timeline of Parrikar's health: 
On February 15, due to pancreatitis, Parrikar was admitted to Lilavati Hospital in Mumbai. He was discharged on February 22.
On February 25, after he complained of dehydration, CM was admitted to the Goa Medical College and Hospital. He was discharged after four days.
On March 5, Goa CM went to Mumbai again for his further check-up and from there he was referred to the USA.