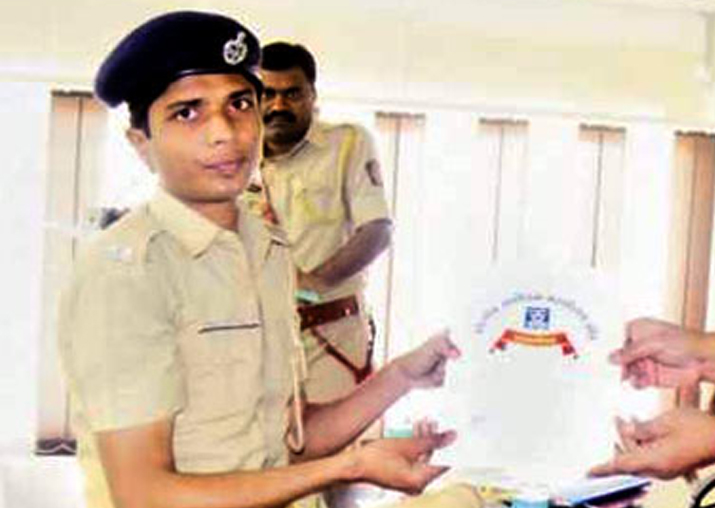 A woman constable in Beed district of Maharashtra has filed a plea with the Bombay High Court seeking direction to the Director General of Police to grant her leave to undergo a sex change surgery.
In her plea, the cop, identified Lalita Salve (28), had also sought the court's permission to continue to work with the police force after changing her sex.
Lalita, who now prefers to be called Lalit, had sought a month's leave to undergo sex reassignment surgery but the same was refused following which she approached the HC. 
Her counsel Ejaz Naqvi mentioned the petition before a division bench headed by Chief Justice Manjula Chellur, who said the plea would have to be heard by the appropriate bench. 
Naqvi said he would mention the petition before a division bench headed by Justice SM Kemkar tomorrow. 
As per the petition, Salve, born in June 1988, noticed changes in her body three years ago and underwent medical tests wherein it was found that the presence of Y chromosome was more. 
"The petitioner later undertook counselling sessions with psychiatrists at the state-run JJ Hospital. The doctors found that she had gender dysphoria abnormality and advised her to undergo sex reassignment surgery if she was willing to and was of sound mind," the petition said. 
The petitioner alleged that she had written to her seniors for a month's leave to undergo the surgery and be referred to as a male constable post the procedure. However, her request was denied by the top brass.
"Last week, the superintendent of police of Beed district informed the petitioner that she cannot undergo sex reassignment surgery and refused to grant her leave," the petition said. 
The said decision was violative of the petitioner's fundamental rights, it alleged. 
Lalita is currently posted at the Majalgaon city police station in Beed district.