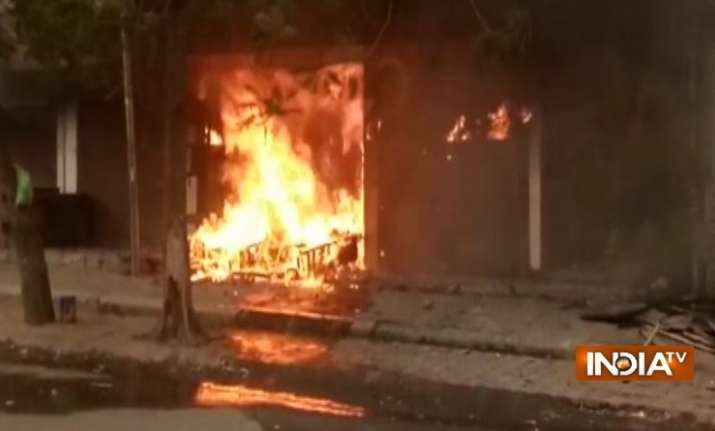 The situation in Maharashtrá's Aurangabad turned violent on Friday night after a mob set fire to at least 40 shops and 110 vehicles over a minor argument. At least one person was reportedly killed from a bullet injury and 40 others were injured in the violence. Two people are said to be in a critical condition.
The police have imposed section 144, prohibiting the assembly of more than four people in an area, to keep the situation under control. Internet services have also been suspended in the region. DGP Satish Mathur has however said that the situation is normal in the city and the violence was restricted to pockets of the regions. "Situation is Normal in the city and it is restricted to local police Station Maharashtra," the senior police official told India TV.
According to reports, the violence erupted over a small argument between some miscreants and a garage mechanic over money. The miscreants reportedly demanded money from garage mechanic for drinking liquor, when he refused the youth assaulted him. 
Police deployed in #Maharashtra's Aurangabad after clash between two groups last night. Section 144 (prohibits assembly of more than 4 people in an area) has been imposed in the city. pic.twitter.com/JPwd1evPxU

— ANI (@ANI) May 12, 2018
The suspects were soon joined by some more goons, who were carrying sharp-edged weapons. This panicked the locals forcing them to down their shutters. The incident fuelled tensions, followed by spreading of rumours, which eventually resulted into stone pelting in the areas of Motikaranja, Raja Bazar, Shahgunj, Chelipura, Anguribagh, a report in Times of India said.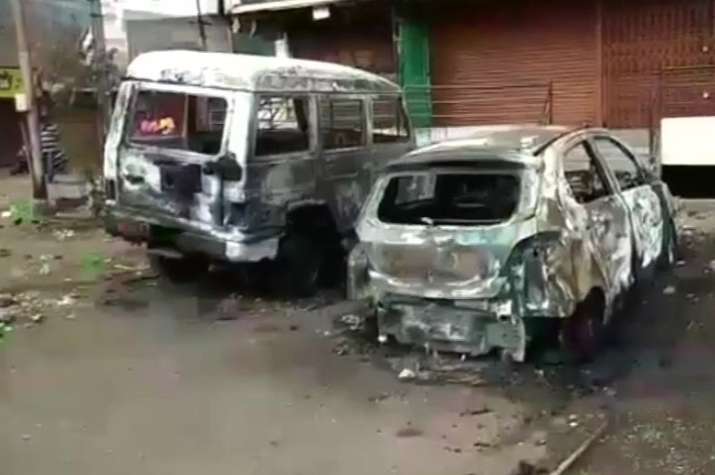 Scores of vehicles were damaged and torched along with at least 40 shops in Shahgunj and Chelipura area. Reports say that a 17-year old succumbed to bullet injuries at MGM hospital. He was a resident of Rengtipura. At least four policemen were also injured in the incident. 
The local police had to resort to tear gas shells to control the mob. 
Watch video: