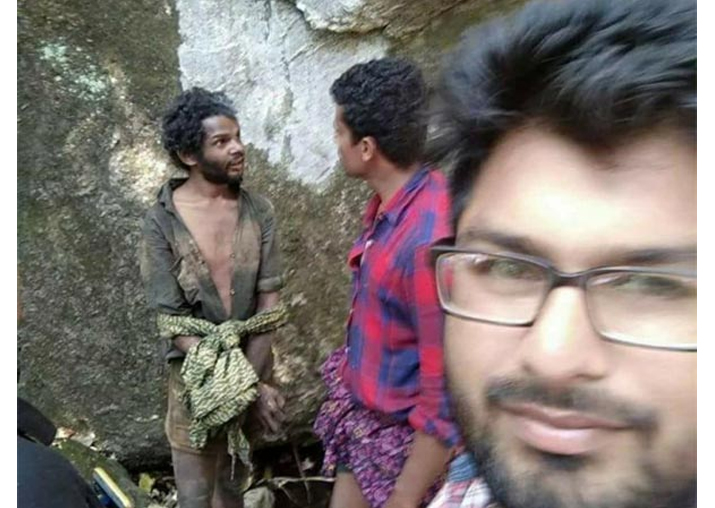 In a shocking incident, a tribal youth was beaten to death by the locals in Palakkad district of Kerala while some of them were seen clicking selfies after thrashing the 27-year-old. 
According to media reports, the incident took place on Thursday. The youth, accused of theft, has been identified as A Madhu. He was a resident of Kadukamanna tribal hamlet and belongs to an Adivasi community called 'Muduga' in Attappady forest range.
According to reports, the mob had tied his hands before thrashing him brutally. 
Police said that the youth was thrashed by locals with sticks before he was handed over to the administration at 6:30 pm. He succumbed to injuries while he was being taken to a hospital.
What was more surprising that some from the mob were seen clicking selfies after thrashing the victim.
Reports say that the youth had stolen eatables and food packets. 
Meanwhile, the local police has taken seven people into custody in connection with the case. 
Chief Minister Pinarayi Vijayan condemned the incident. The CM said that he has directed the police to take strict action against the culprits.