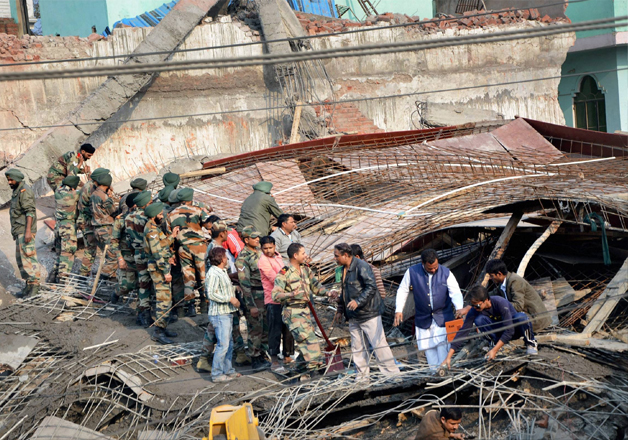 At least 30 people are still feared trapped under the debris of an under-construction building that collapsed on Wednesday. The death toll rose to seven this morning with three more labourers succumbing to their injuries, police said.
Deputy Inspector General of Police Rajesh Modak confirmed the number of deaths and informed that many of the injured were still in critical condition. 
"Around 30 people are still trapped. The operation will take time due to the nature of structure of building," Alok Singh of the NDRF said.
Police have registered an FIR against the owner of the building, Samajwadi Party leader Mahtab Alam and the contractor.
A massive rescue operation involving the Army, National Disaster Response Force (NDRF), police as well as fire and emergency services personnel is underway.
Most of the victims were labourers and their families from Chhattisgarh, police said.
The incident took place on Wednesday afternoon when the sixth floor was being constructed. All of a sudden, the building, located in Jajmau area, crumbled like a pack of cards and thereafter there was chaos and wails for help.
All through the night, the NDRF and Army teams, who were rushed in from Varanasi and Lucknow, continued their relief and rescue operations.