Follow us on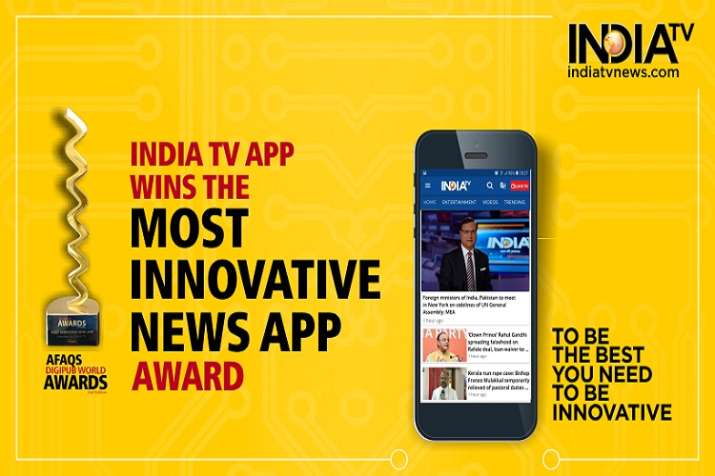 India TV has won the 'Most Innovative News App Award 2018' at the prestigious DIGIPUB World 2nd Edition Awards. The award strengthens India TV's commitment to bring to you all the latest news from India and across the globe with authenticity and lightning speed. 
DIGIPUB World 2nd Edition Awards saw the participation of digital news industry experts as they shared dais to discuss the evolution of the industry, emerging challenges and new innovations in technology.
"I thank Afaqs and DIGIPUB World for the wonderful recognition. India TV has won the most Innovative News App Award 2018 at its second edition. We are working hard to provide the best user experience along with the best features to the audience," said Vikas Handu (Vice President, IndiaTV Digital) after receiving the award at an event held in Gurugram.
(Read: IndiaTV wins Most Innovative News App Award 2018 at DigiPub World Awards 2nd Edition Awards)
Download the IndiaTV News App on your mobile device now for quick updates on breaking news, latest news, top stories, features, photos, videos from India and across the world.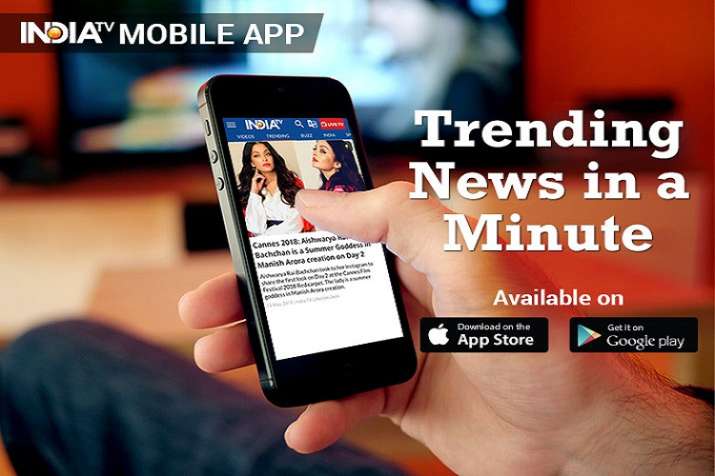 You can download from here:
iOS users click here
Android users click here
Key Features of India TV News App:
- Breaking News, Live Updates, Latest News and Top Stories from India and around the World.
- Easy search of content via voice search.
- Audio enabled news reader: Listen any story with just a single tap.
- Live TV allows you to watch INDIATV NEWS channel and shows like AAP KI ADALAT, Aaj KI BAAT live on IndiaTV News App.
- Trending News are summarised in an easily readable and attractive card format.
- Bookmark a story and read it later even if you are offline.
- You can change and manage the font size of articles.
- Switch between Day or Night mode for ease in reading.
- Photo gallery of famous celebrities, politicians, cricket stars and news events. 
- One Touch Share: Share via Facebook, Twitter, WhatsApp etc.
- Smooth on 2G/3G/4G networks with Adaptive Bitrate Technology.
- IndiaTV News App is free to use.
- Lighter and faster than most of the News Apps. 
- User gets relevant push notifications on top news alerts of the day.
- Live Cricket Score and commentary: One of the fastest Cricket score updates on IndiaTV News App
India TV Digital is the online wing of India TV, country's leading Hindi news channel. In a short period, India TV has created benchmarks in innovation, impact, ratings, time spends, and viewer-support. Today's award extends India TV's legacy of putting best endeavour to deliver the news to our readers.
WATCH: India TV wins Most Innovative News App Award 2018