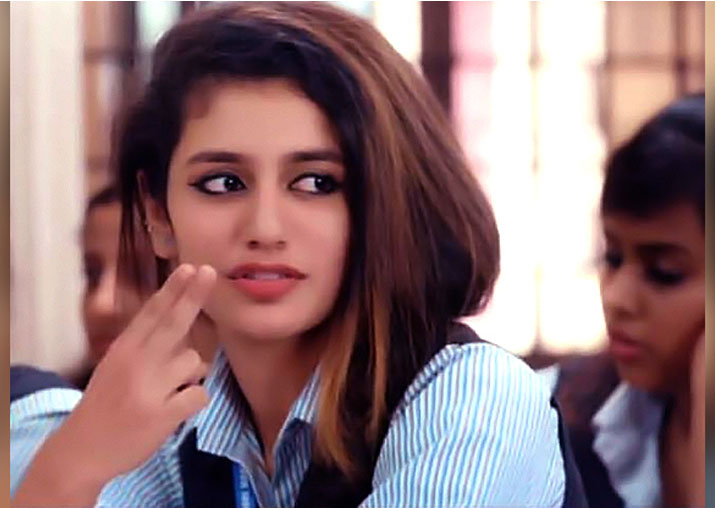 Several Muslim scholars and leaders have come together to condemn Malayalam actress Priya Prakash Varrier for her expressions in a clip of song 'Manikya Malaraya Poovi'.
 At India TV's chat show 'Kurukshetra', Syed Rizwan Ahmed, an Islamic scholar, said that performing in a flirtatious manner on the song is against the teachings of Islam. 
"After scrutinising the lyrics, I noticed that it is based on an Arabic poetry. It is about Prophet Muhammad and his first wife Khadija. How they met and tied the knot. Playing the song at a wedding ceremony is good, but a juvenile (school going) performing in a flirtatious manner on the song (original song) is wrong," he said.
'Kurukshetra': Why Maulanas targeting 'winking girl' Priya?
Sufi Abdul Qadri of Sufi Majil too echoed same sentiment. "This has never happened before… it is a conspiracy to defame Islam. Taking name of Rasulullah while dancing is wrong," he said.
Maulana Arif Qasmi, president of All India Imam Foundation, said that the song huts the sentiments of Muslims. He added that the girl should wear hijab because it is a matter of Quran and Islam.
Maulana Sajid Rashidi, president All India Imam Association, however, said that there is nothing objectional in the lyrics of the song.
"I have not seen anything objectional in the transaction of the lyrics," he said.
Exclusive: Priya Prakash Varrier speaks to India TV
The song 'Manikya Malarayi Poovi' from Malayalam movie 'Oru Adaar Love' went viral shortly after it was released. The song was launched on February 9. It garnered almost 1 crore views on YouTube till Tuesday evening. 
Police complaint filed against Priya Prakash Varrier 
Priya, the actress featured in the clip of the song, shot to fame overnight but in a dramatic turn of events, a police complaint was filed on Tuesday in Hyderabad against the actress. The complainant alleged that song hurts the sentiments of Muslims.
Priya, 18, is pursuing B.Com at a Thrissur college. Priya has done modelling in past and acted in a short film. Oru Adaar Love is her first full-length commercial flim.