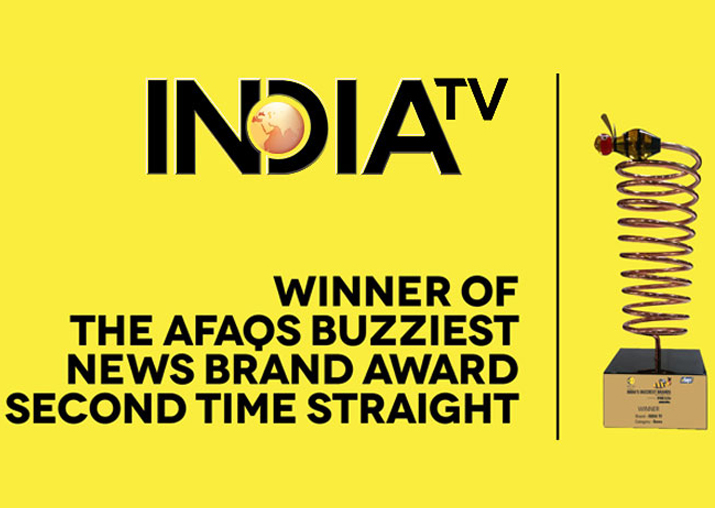 India's leading Hindi News Channel India TV was today awarded the 'Buzziest Brand of the Year' in news category. The award was given on the basis of a poll by media trade publication Afaqs.
The poll identifies the brands that have generated the most conversation among consumers during the year.
Under the leadership of Chairman and Editor-in-chief Mr Rajat Sharma, India TV has been achieving new milestones with each passing day. 
India TV, founded by Rajat Sharma in April, 2004, is one of the most watched Hindi News channel in the country.
The channel also has a very good digital presence with its three websites -- https://www.indiatvnews.com, https://www.khabarindiatv.com and https://paisa.khabarindiatv.com. 
India TV's YouTube channel has almost four million subscribers and was awarded with gold play button by the video streaming platform.