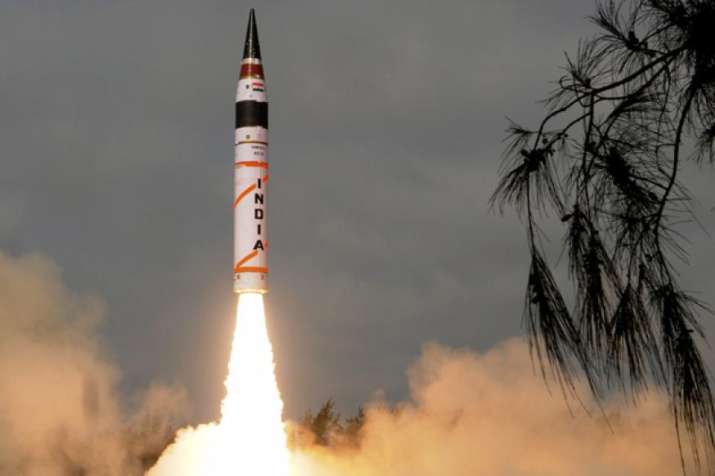 India today successfully test-fired medium-range nuclear-capable ballistic missile Agni-ll off the Odisha coast.
According to a Defence Ministry official, Agni-II was fired from Launch Complex-4 of Integrated Test Range (ITR) in the APJ Abdul Kalam Island in Balasore district. 
The Strategic Forces Command (SCF), a specially raised missile-handling unit of the Indian Army, carried out the test at 10.20 a.m.
Agni-II has two solid fuel stages and a Post Boost Vehicle (PBV) integrated into the missile's Re-entry Vehicle (RV). The 20-metre missile is a two-stage, solid propelled ballistic missile.
It has a strike range of more than 2,000 km, is 20 metres long, weighs 17 tonnes and can carry a payload of 1,000 kg.
(With IANS inputs)