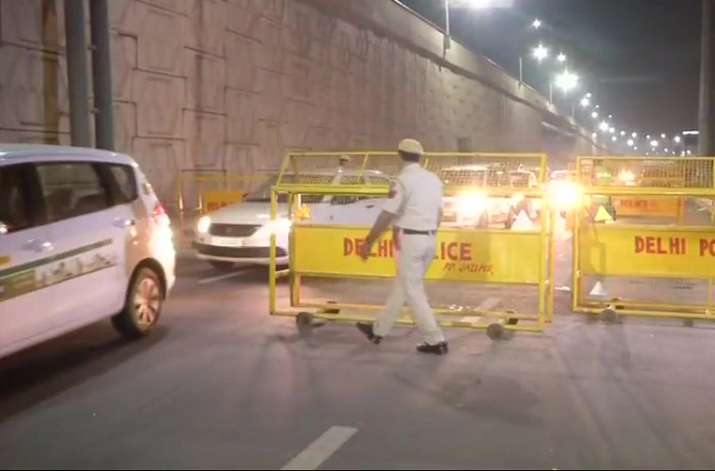 Security has been tightened across the country as India celebrates its 72nd Independence Day on Wednesday. Special traffic arrangements have been made in the national capital. Over 70,000 security personnel have been deployed across Delhi as Prime Minister Narendra Modi is set to address the nation from the Red Fort.
The Central government has made arrangements to tighten security near the Red Fort, the Indira Gandhi International Airport and at various metro stations.
CISF metro security chief Deputy Inspector General (DIG) Raghubir Lal had earlier confirmed that meetings were held with various stakeholders like the Delhi Police, Metro authorities as drills were undertaken to fortify security ahead of Independence Day.
CCTV cameras have been installed at various places and streets to keep an eye on any suspicious persons or activities.
More than 600 additional Central Industrial Security Force (CISF) have been deployed at the metro stations in Delhi and at the airport, to keep an eye on the commuters and for effective scanning of luggage on Independence Day.
To thwart militants attempting to disrupt official celebrations and functions for August 15, security forces in Jammu and Kashmir have also been put on high alert.
Special monitoring of the Sher-e-Kashmir Cricket Stadium in Srinagar is being done by the forces, as the main function will be organised at the venue on Wednesday.
The cross parking of security force vehicles and coils of concertina wire have blocked all roads leading to the venue.
"All usual security precautions and arrangements have been put in place," SP Vaid, Director General of Police (DGP) had said on Monday.
"In addition, we are taking sufficient extra steps to ensure that everything passes off peacefully on August 15," he said.
Heavy deployment of manpower has been put in place, while various high-rise buildings have been installed with electronic access control equipment and CCTV cameras to overlook important venues.